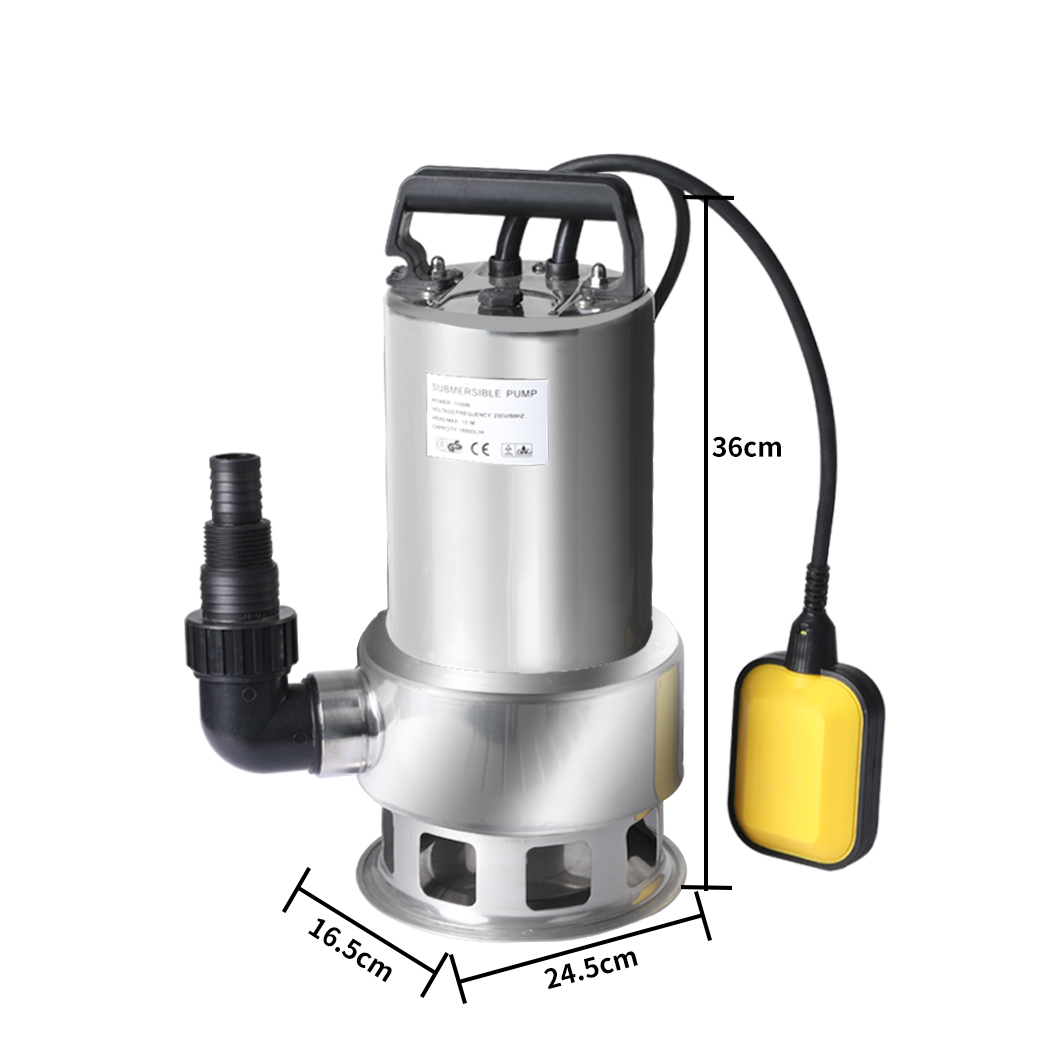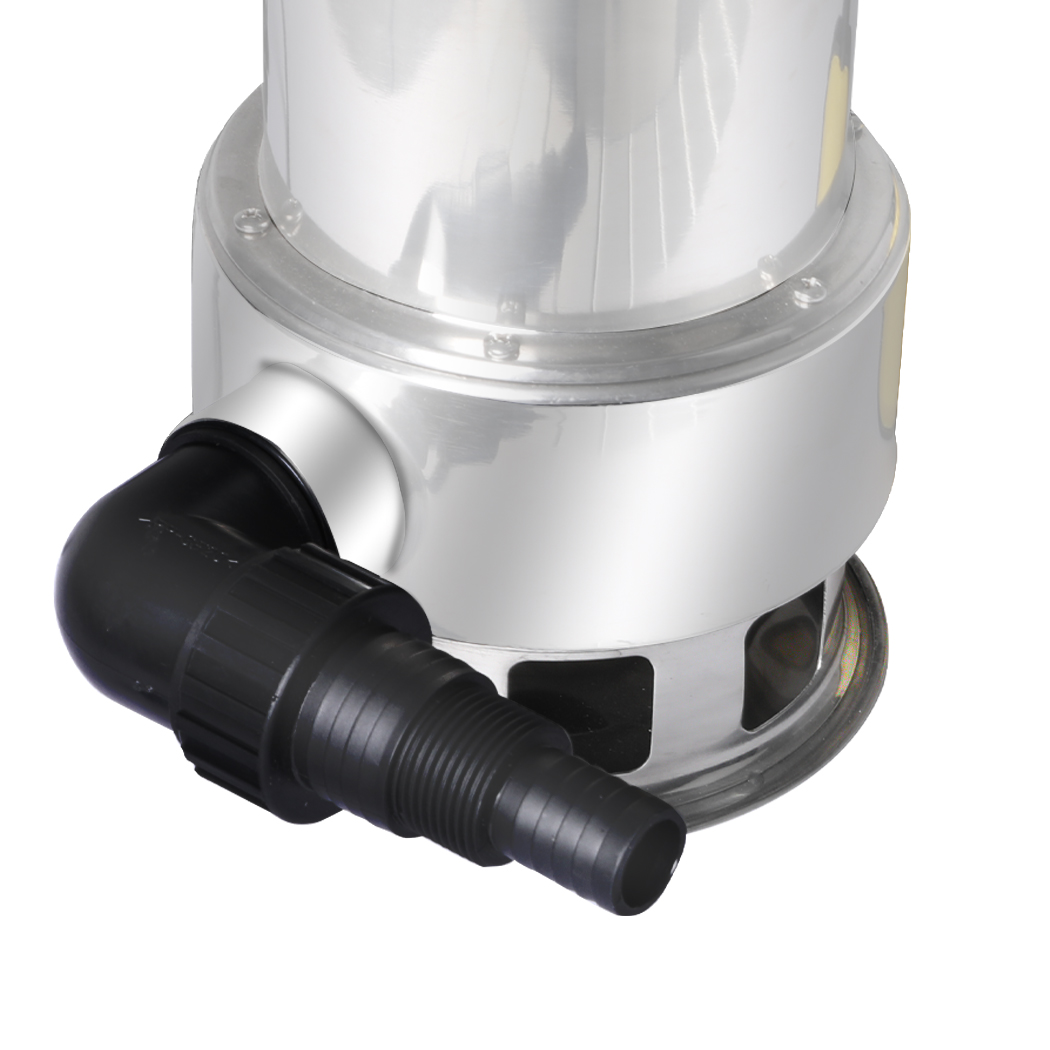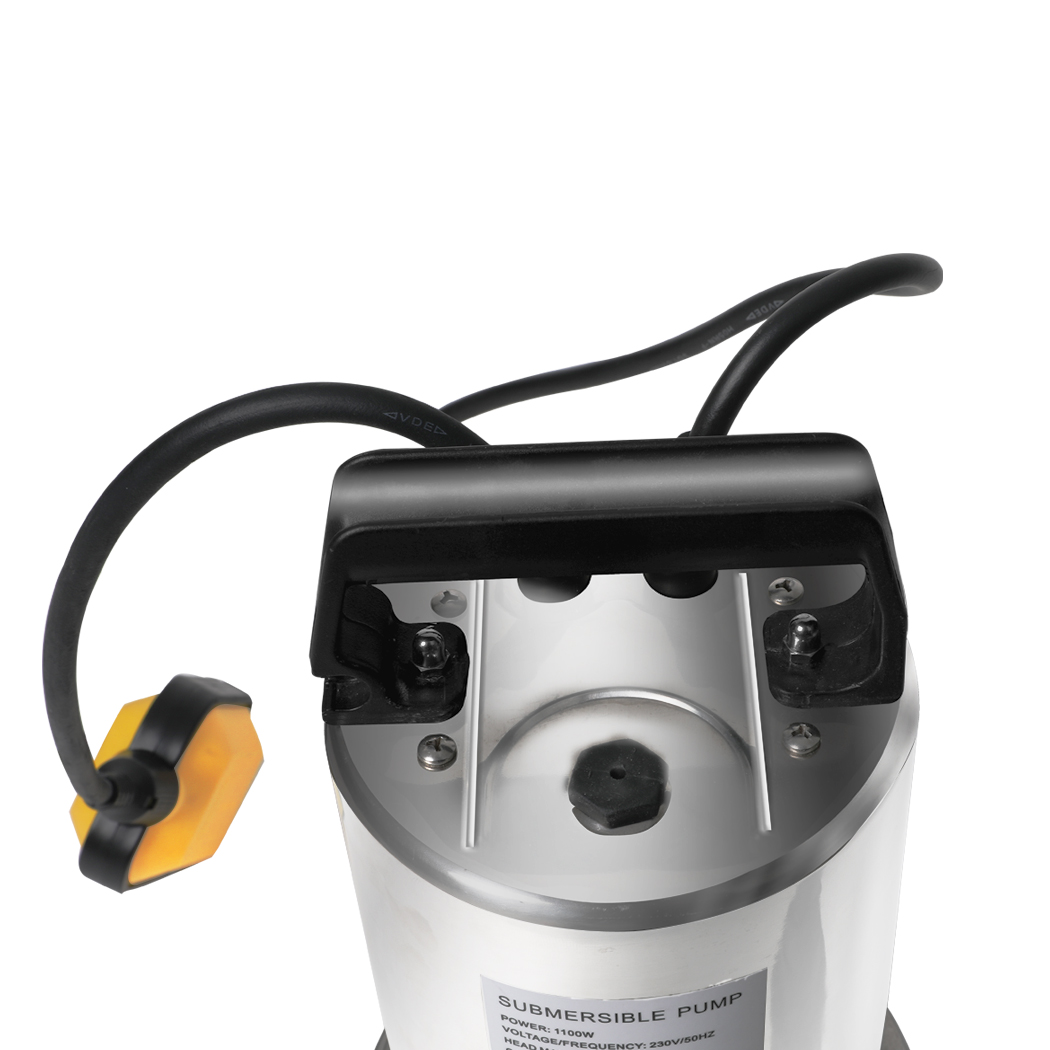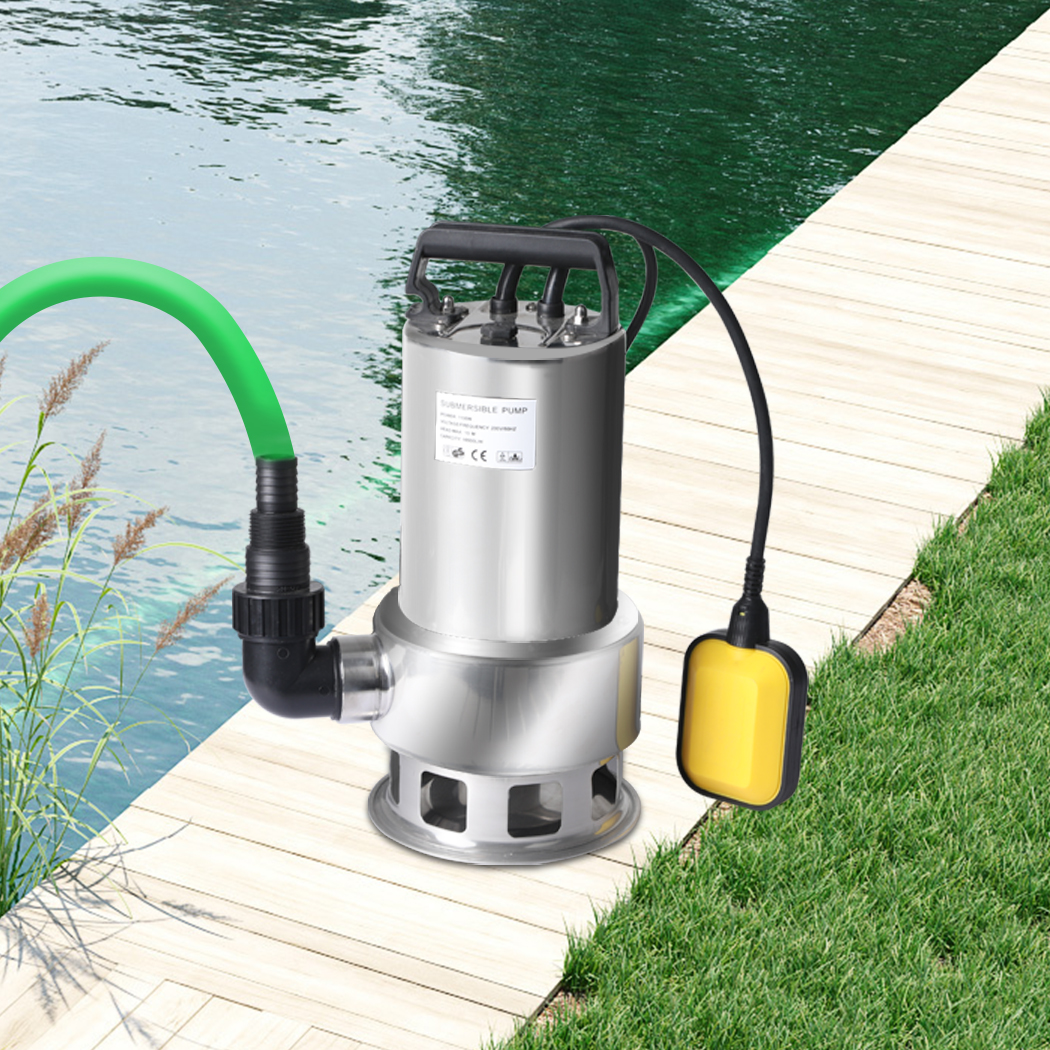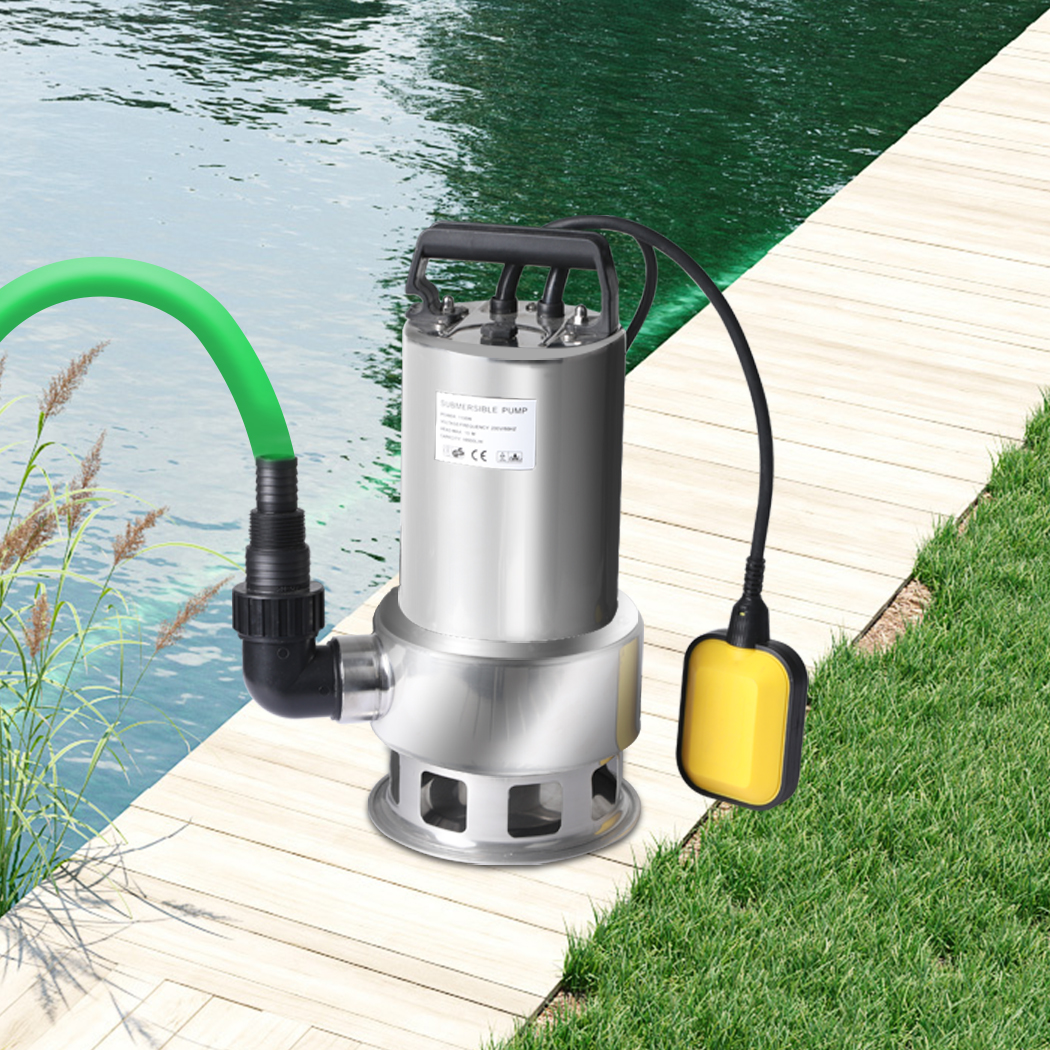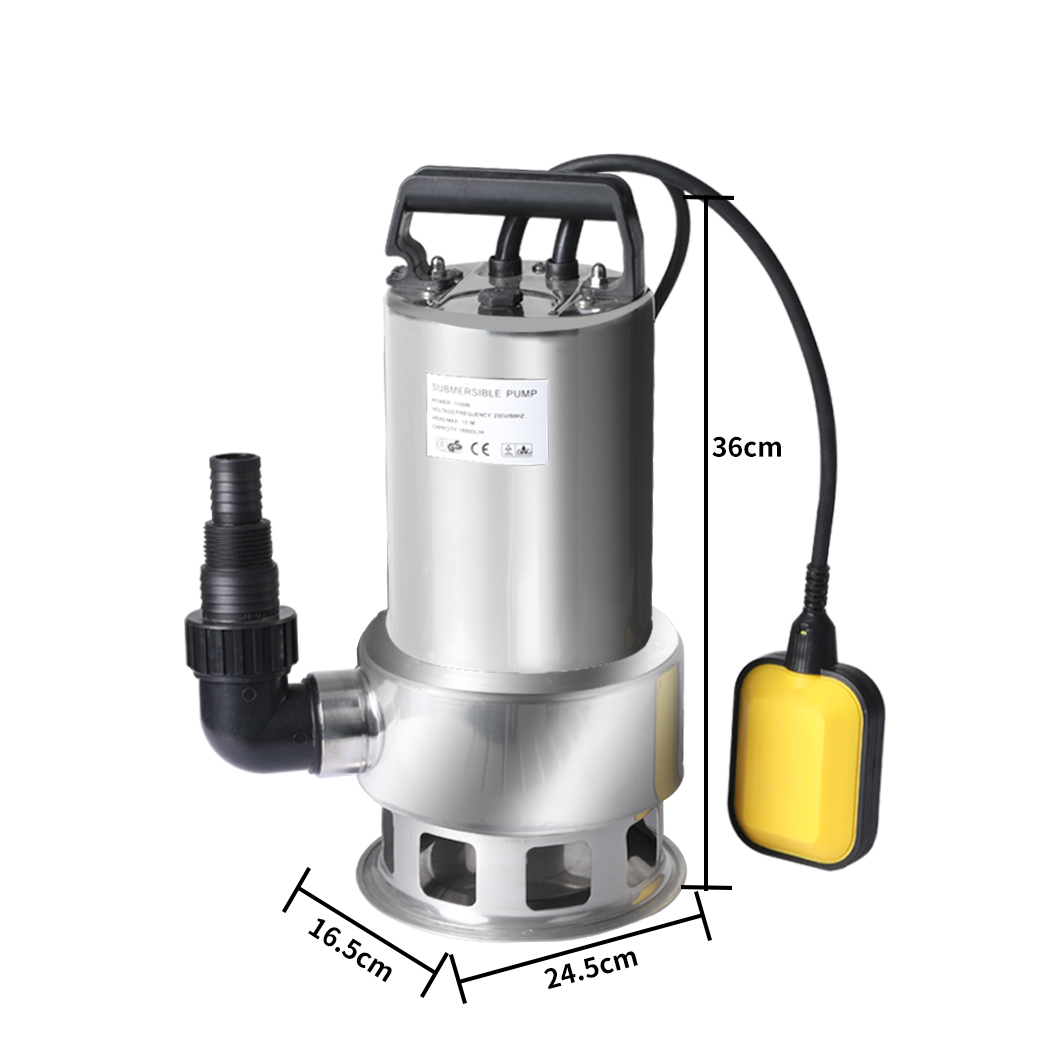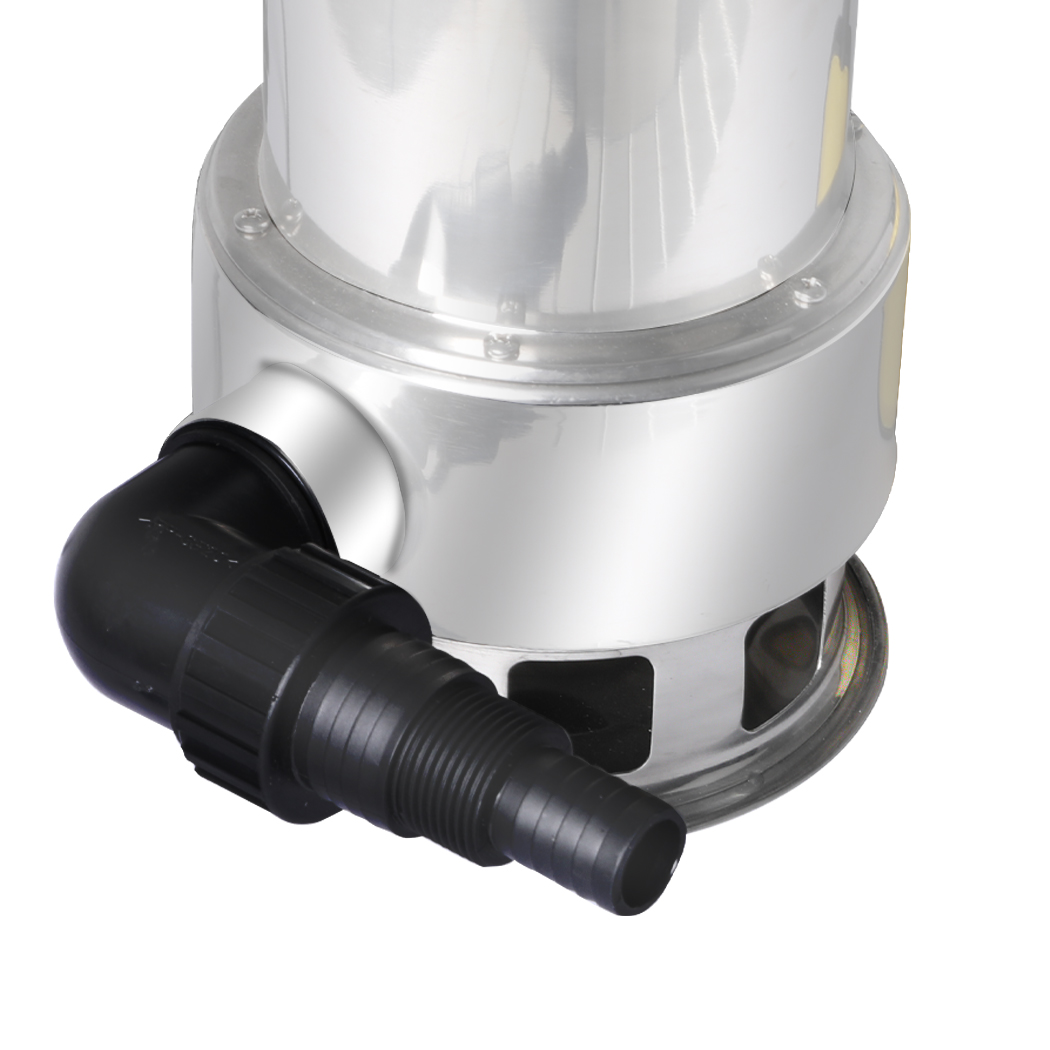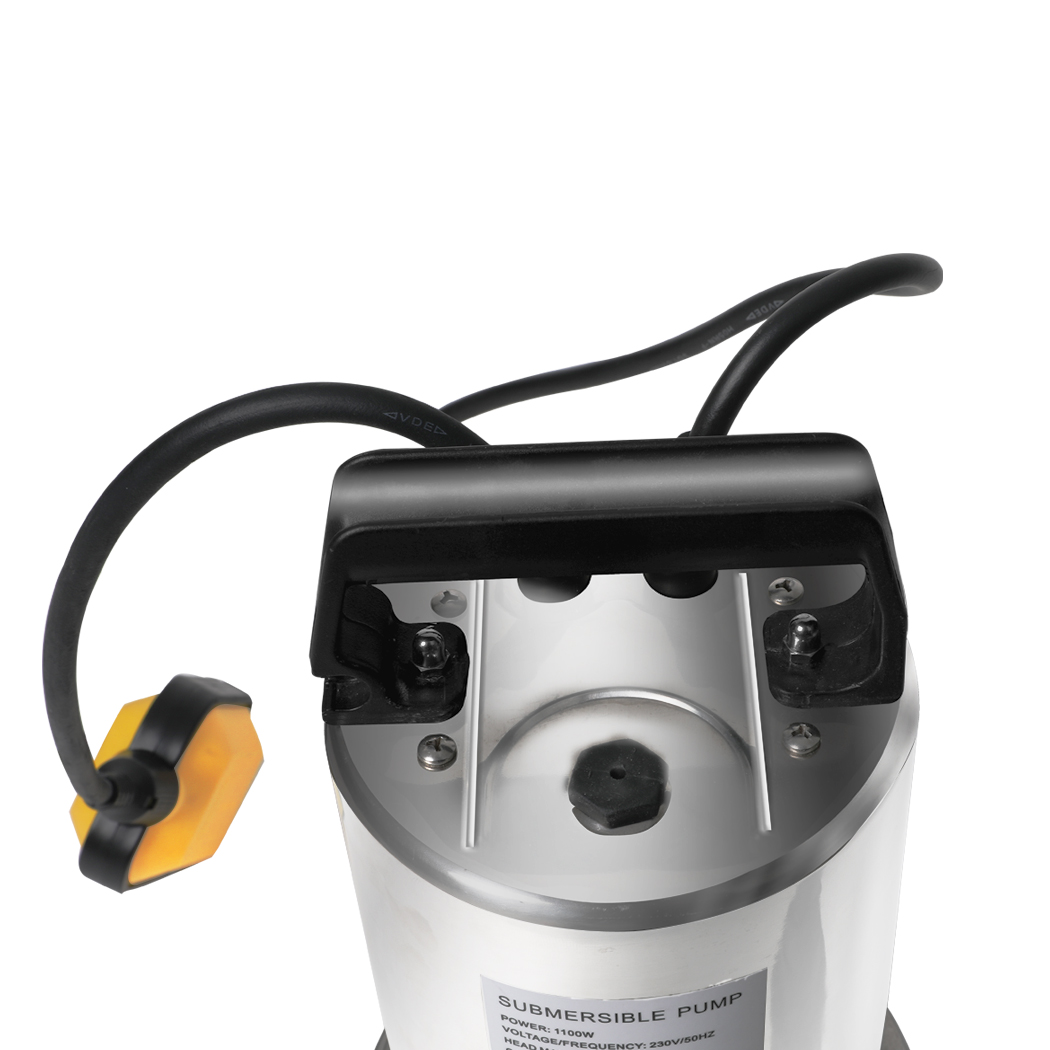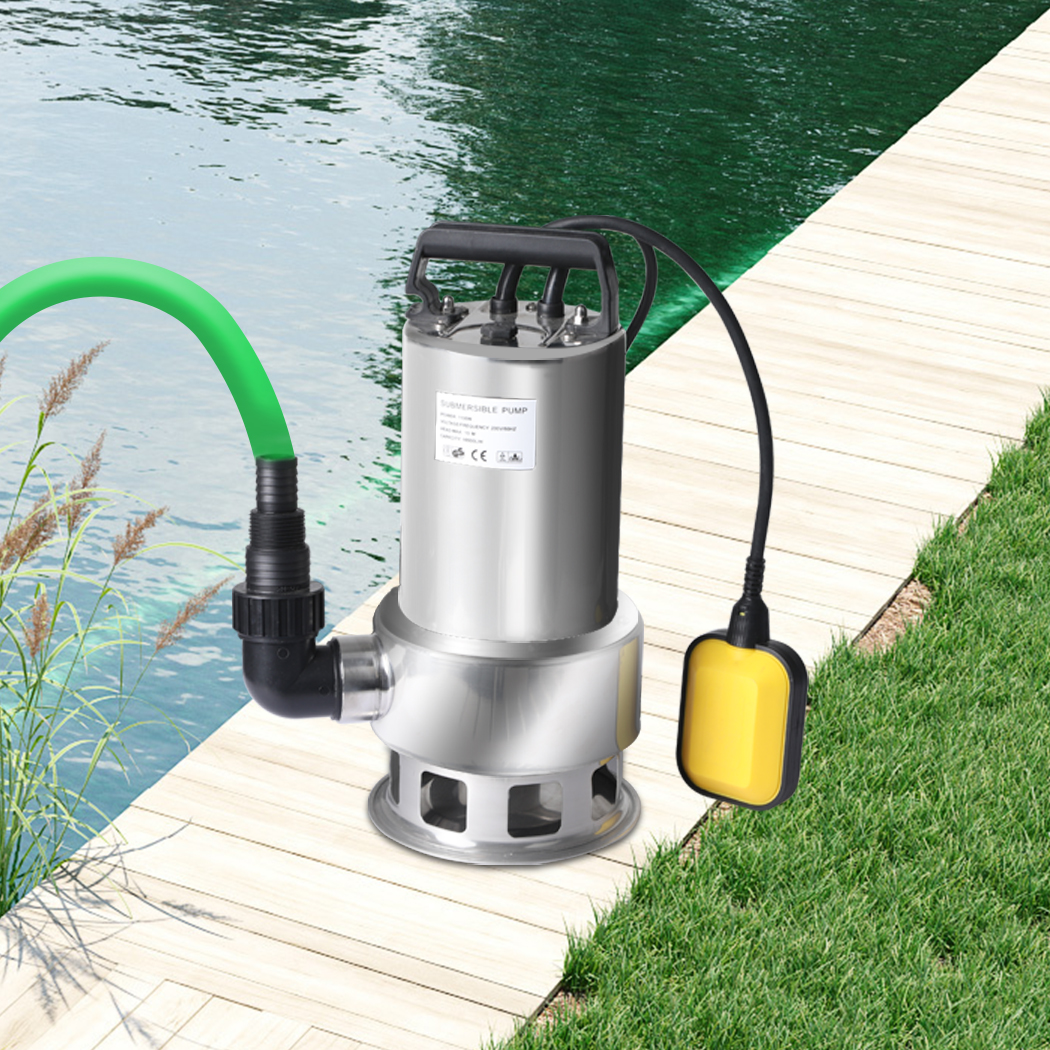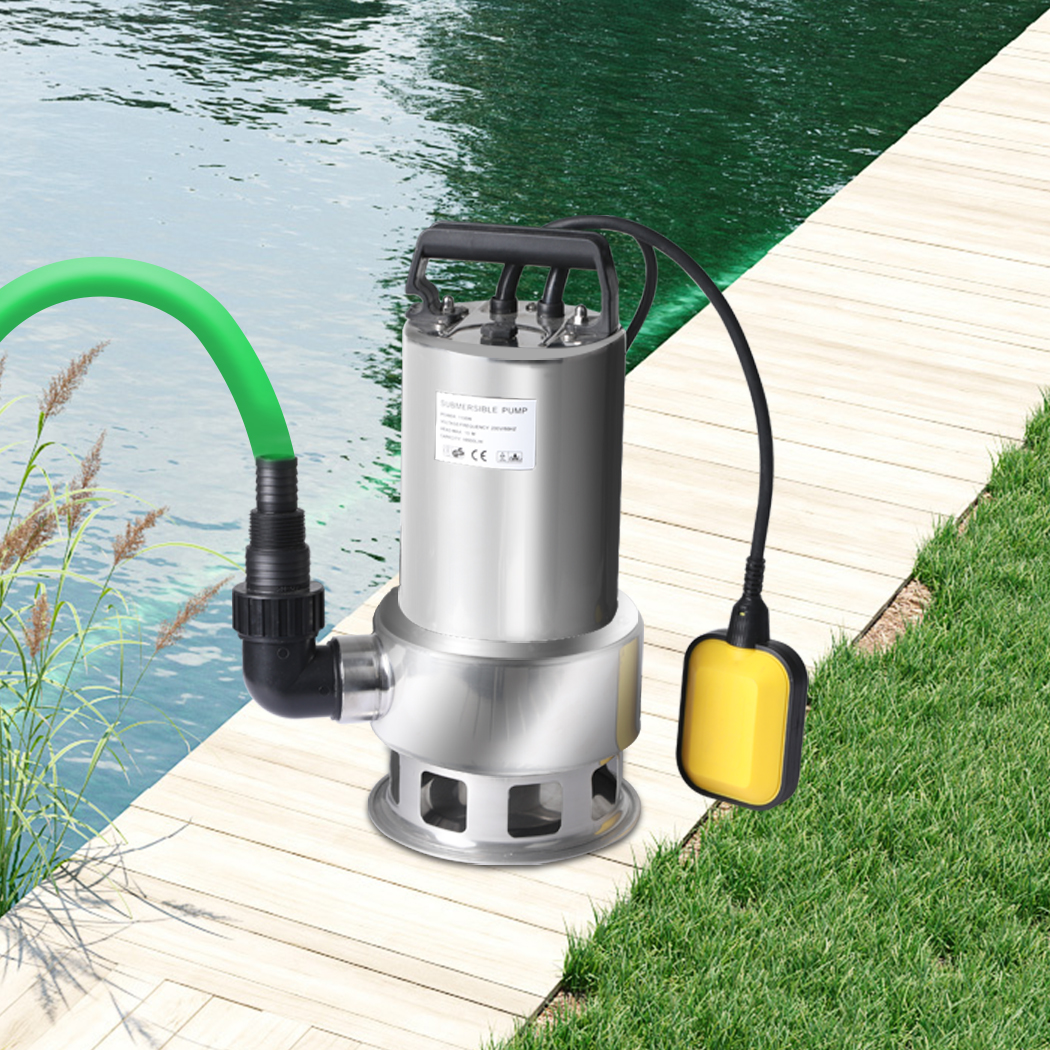 Traderight Water Pump Submersible Dirty Water 240V Electric Pressure Switch Tank Well Clean
20
people are viewing this right now
Guaranteed safe & secure checkout
Description
Maintain the water level pump the excess water out using our Submersible Water Pump. Featuring a powerful and unique quick action pump that drives out water at a flow rate of 16500 litters per hour. The device is based on the principle of a float switch mechanism. Once fully submerged under the water you can choose to adjust the switch position based on your water level requirement. As the level increases so as the position of the switch once the switch is completely afloat it triggers the pump to activate and start pumping till the water level decreases. Equipped with an unshrouded impeller to drain effectively without clogging. Its large-sized discharge hole ensures the water flows out quickly without interruption. Operates so simple works so effective – a classic example of marvellous engineering.
Made of high-quality stainless steel for ultimate performance. Provides active resistance towards rust and corrosion no more worry when submerged underwater. Very flexible to use with its 3-size outlet fitting suitable for different pipe sizes and hoses. The entire structure is sealed flawlessly tight to block any liquids from breaching inside. For safer operations we have provided extra layers of protection to prevent a hazardous event it is equipped with state-of-the-art thermal and overload protection. It will automatically shut down if the temperature levels of the pump shoots beyond the safe limit if the input voltage increases abruptly the system will automatically trip to avoid further damages. Performs well for clean and dirty water.
Modern solution for common trouble. Start pumping! Order your submersible now.
Key Features:
Rust-resistant stainless steel body
Fully submersible
1100W motor
16500L/H class-leading flow rate
Automatic on/off float switch to prevent run dry
Adjustable float switch to suit different water level
Thermal and overload protection
3 Sizes outlet fitting for different size pipes
Waterproof sealed
Suitable for both clean and dirty water
Materiel: Stainless steel
Rated power: 1100W
Voltage/ Frequency: 230V/ 50Hz
Max pump rate: 16500L/H
Max delivery height: 10 m
Max submersion depth: 7m
Max water temperature: 35℃
Max grainsize: 35mm
Power cable length: 10m
Outlet fitting size: 25mm 32mm 38mm
Overall dimension: 24.5cm x 16.5cm x 36cm
Weight: 5.7kg
Protection type: IPX8
Note:Each water pump has quality tested during manufacturing process thus it is normal that some water left inside the pump head.
1 X Submersible Pump
1 X Instruction Manual
There are no question found.