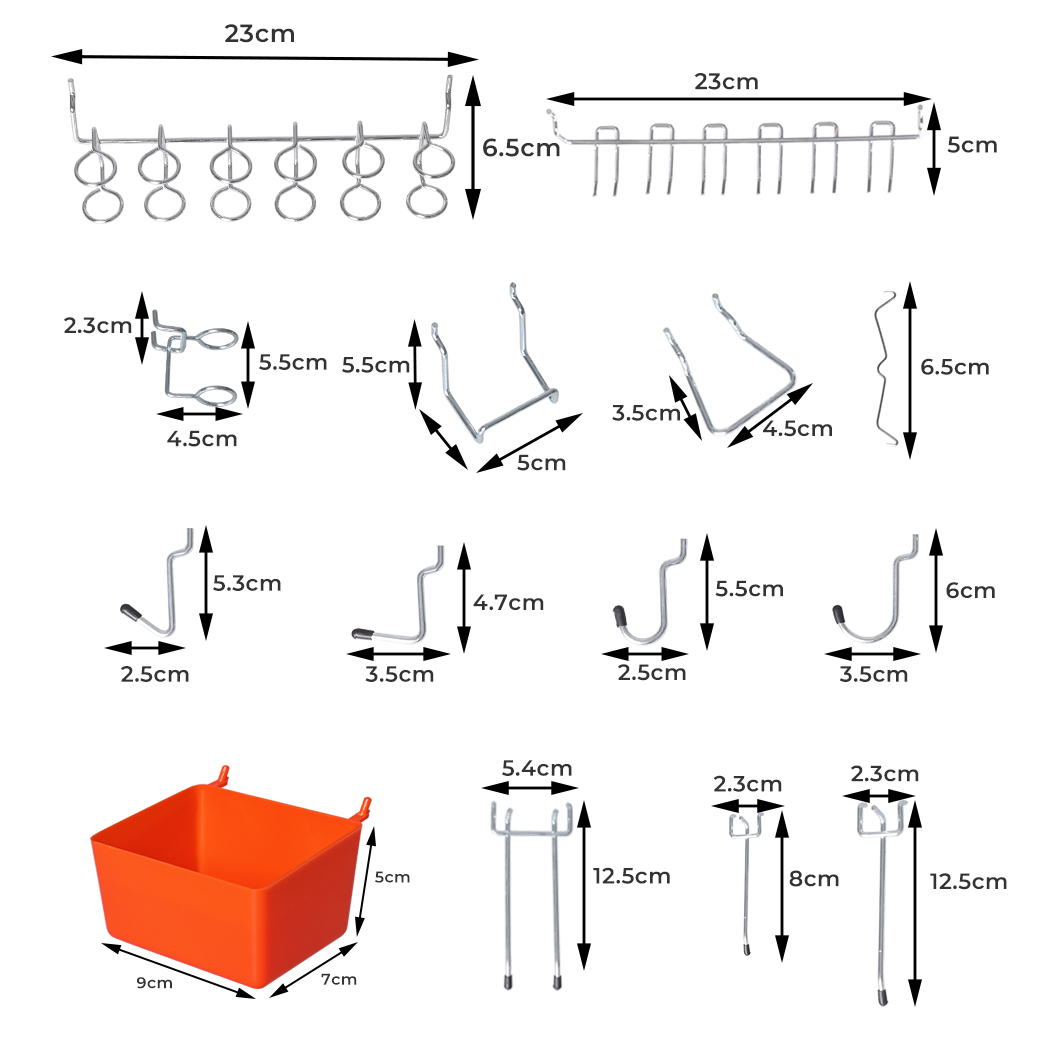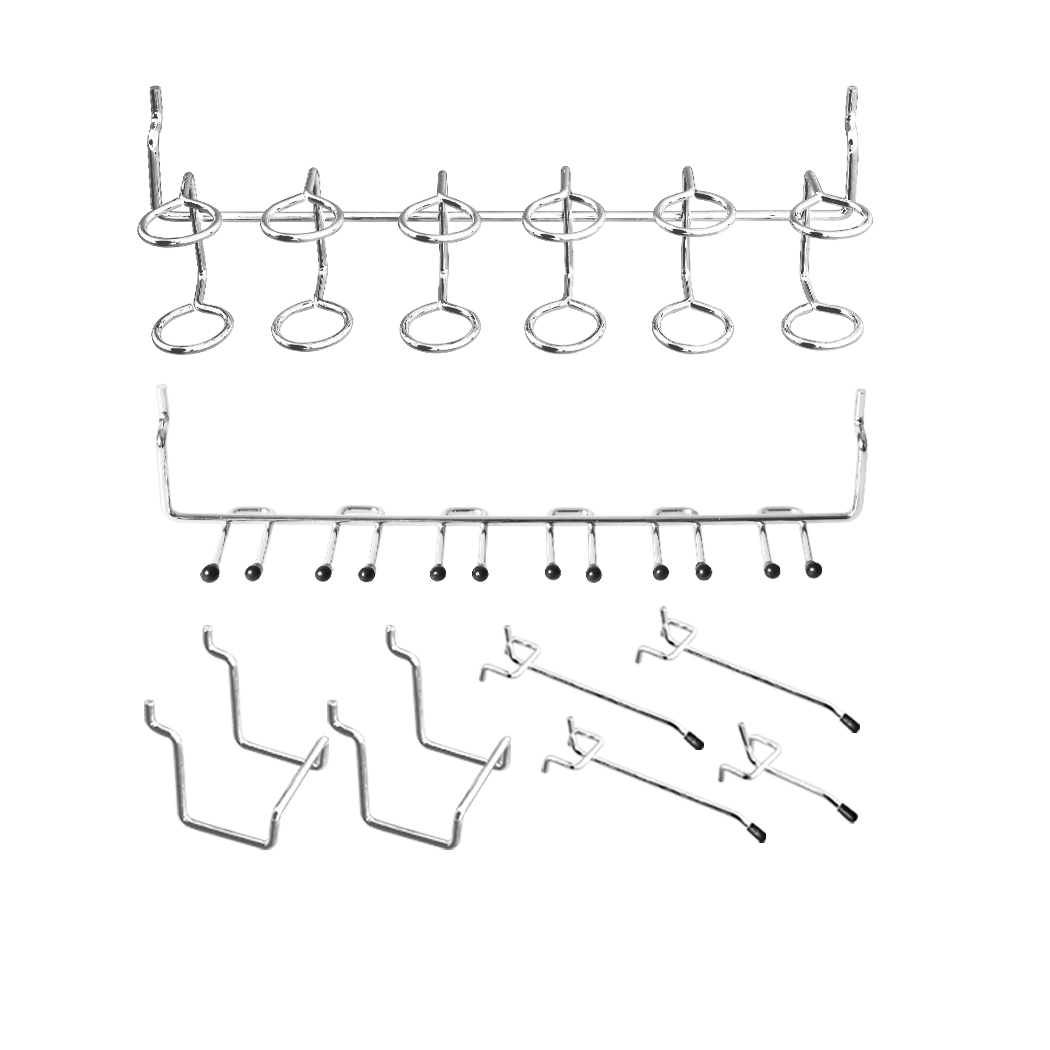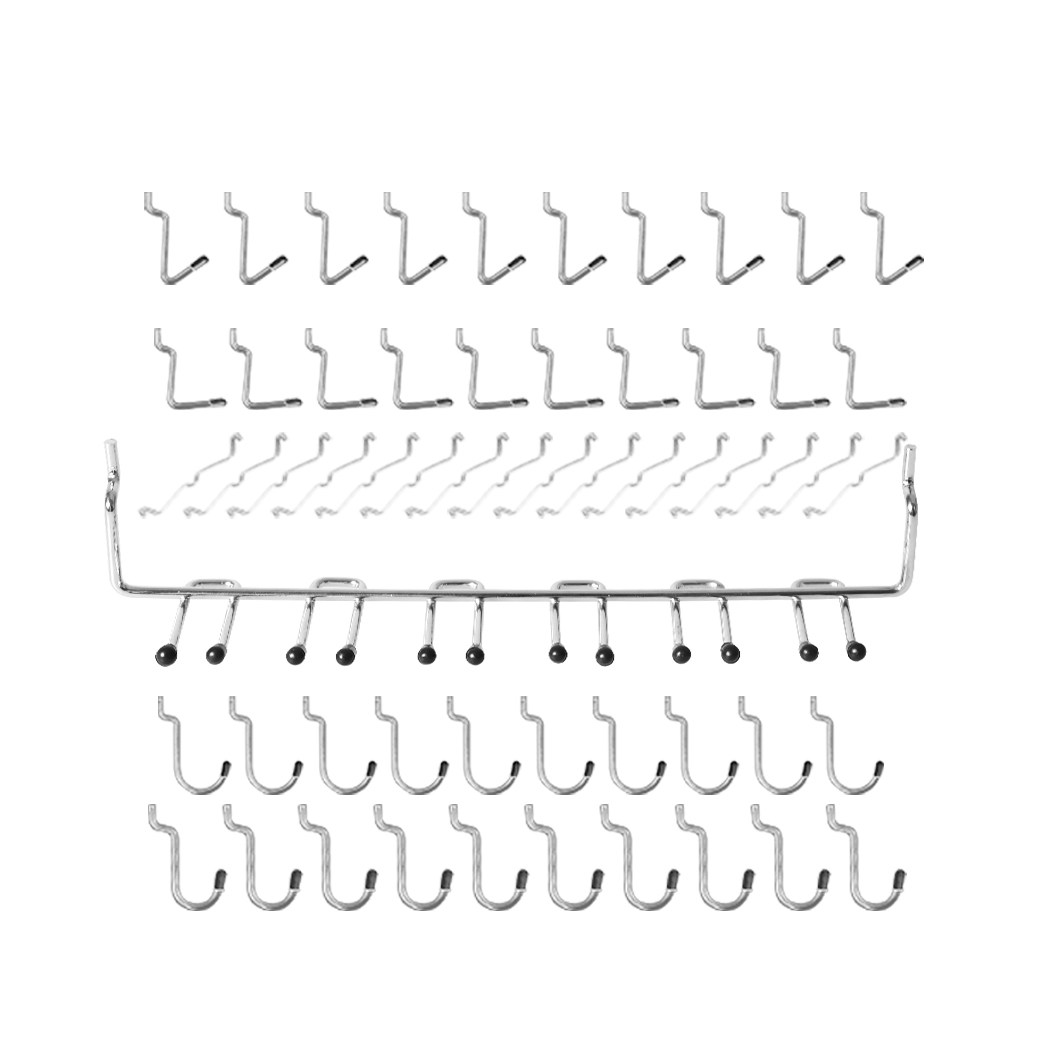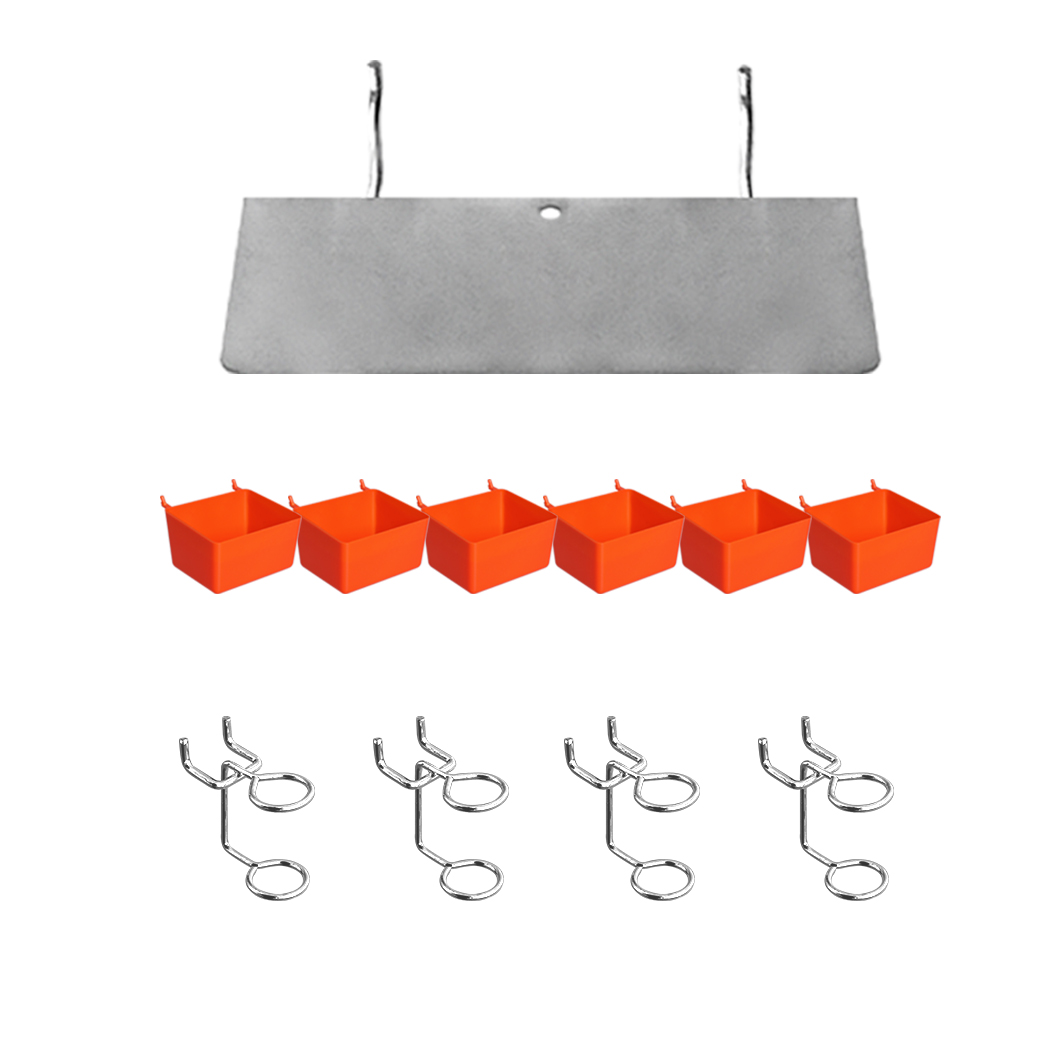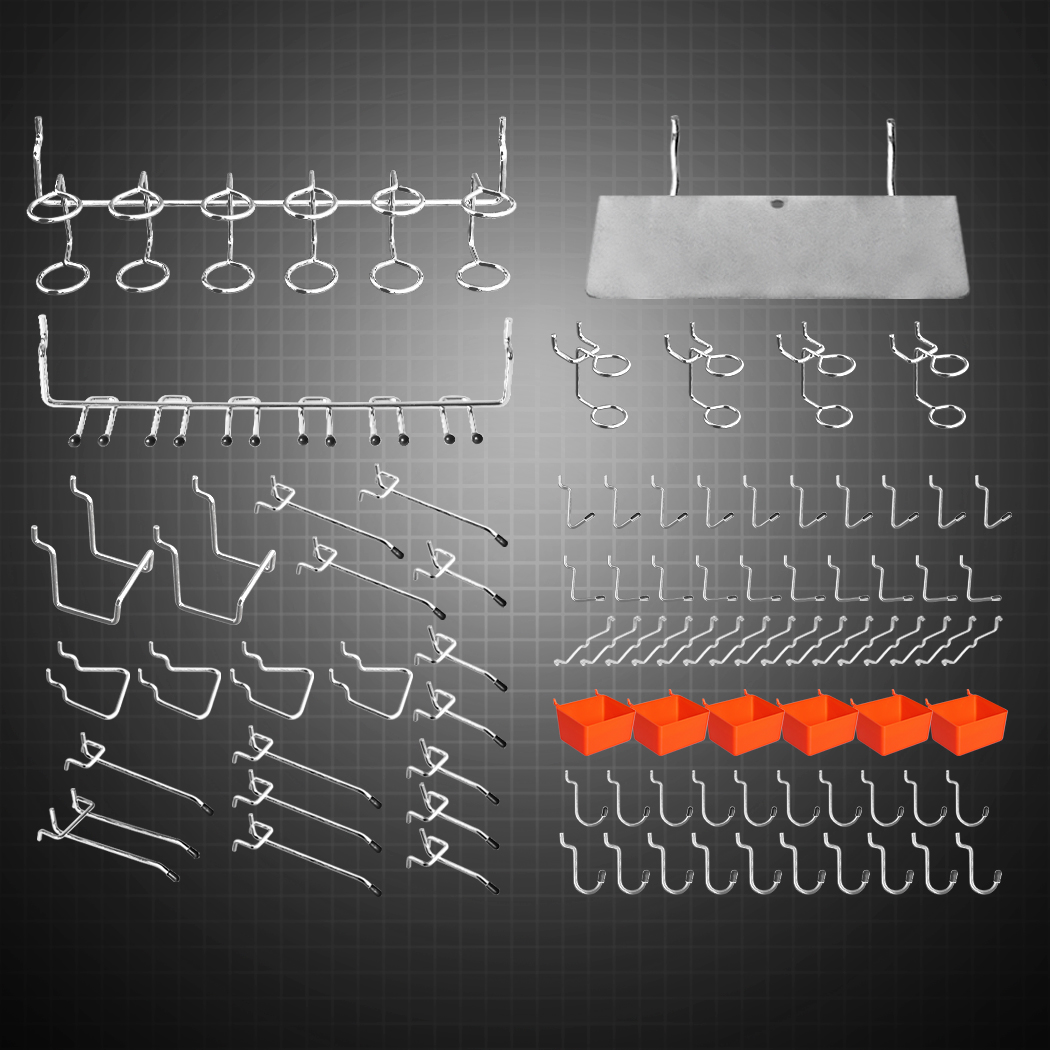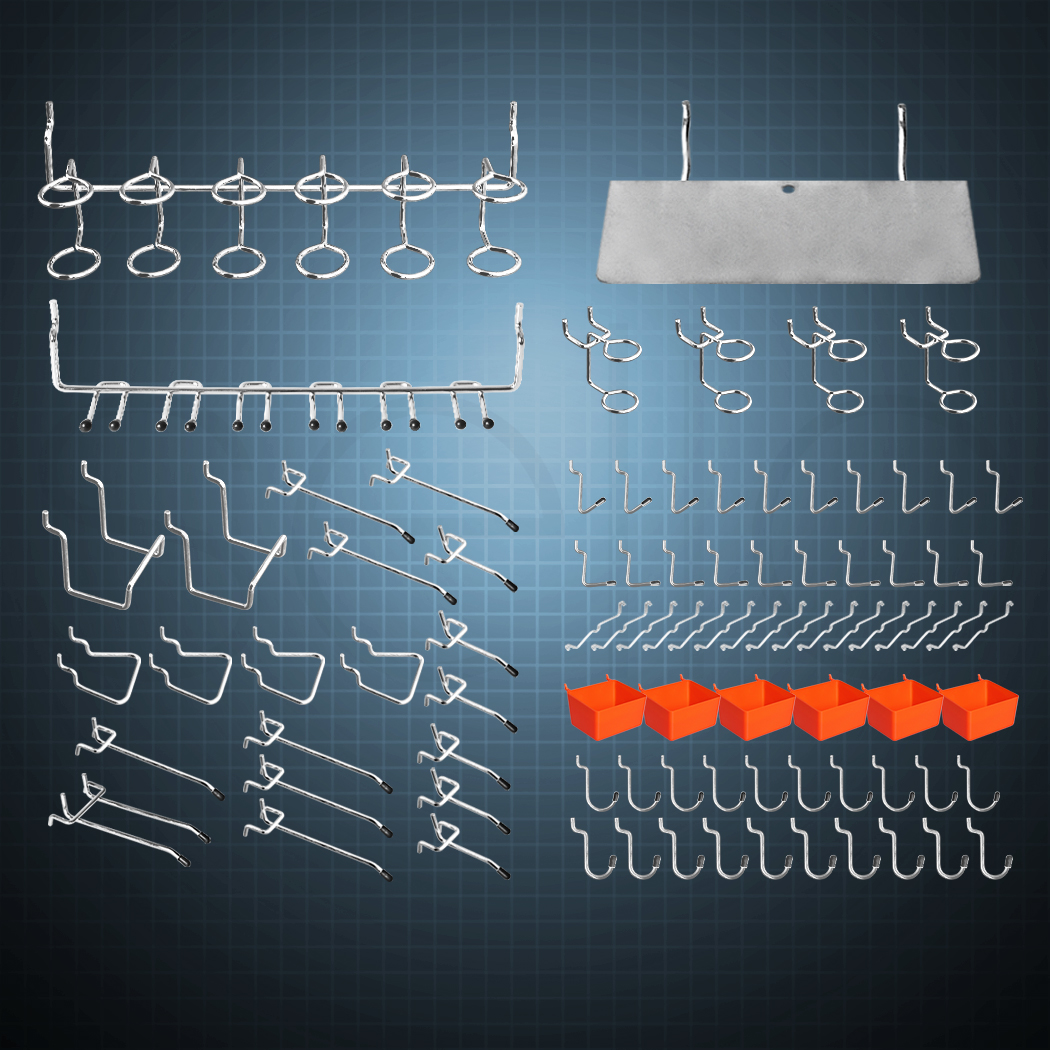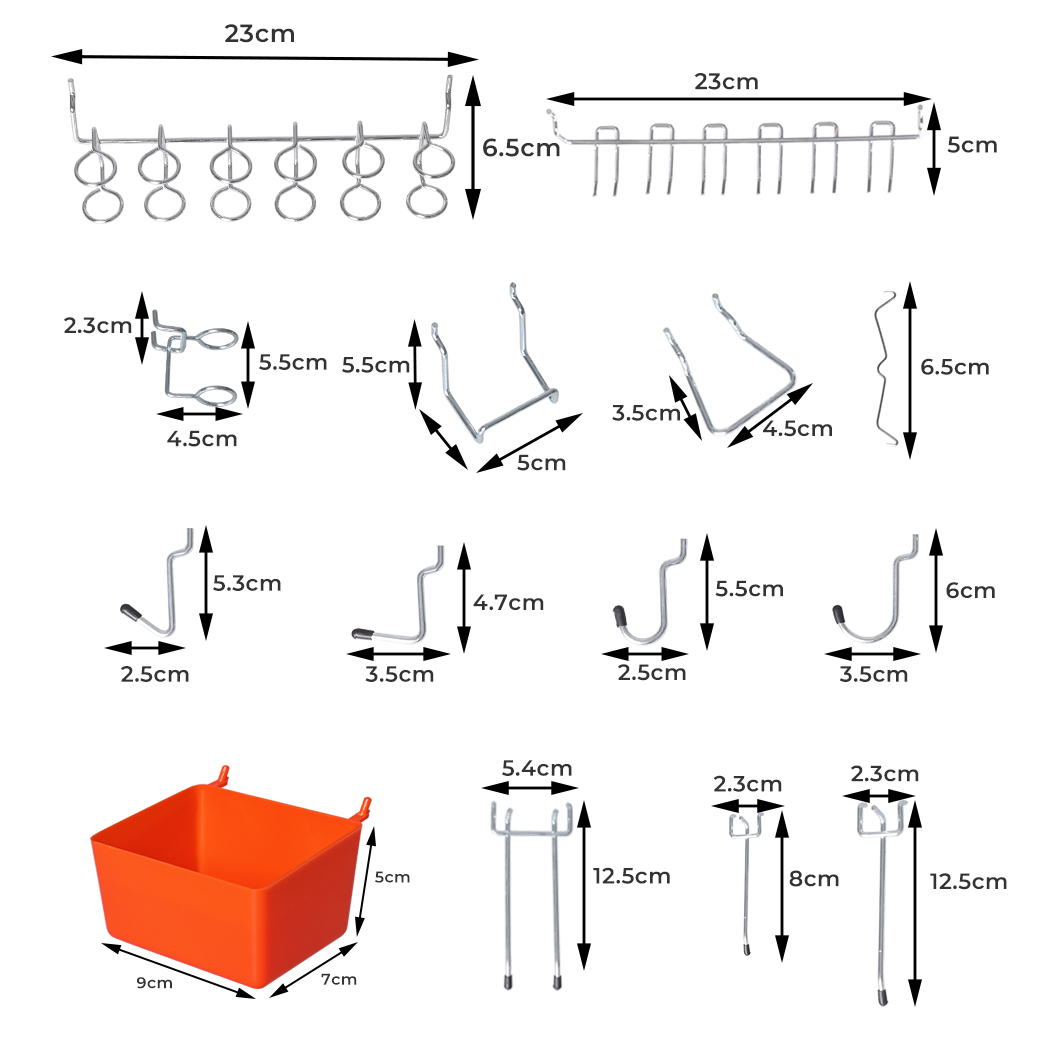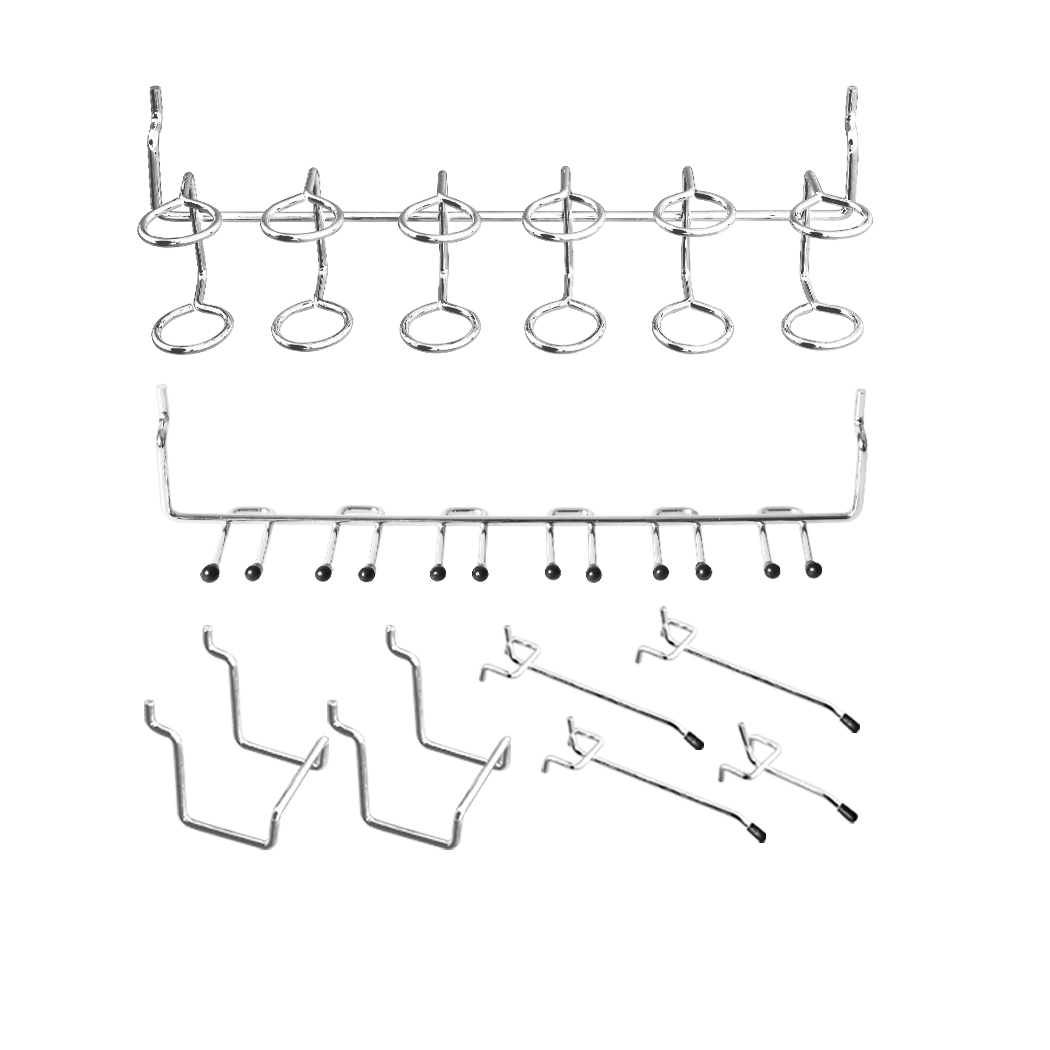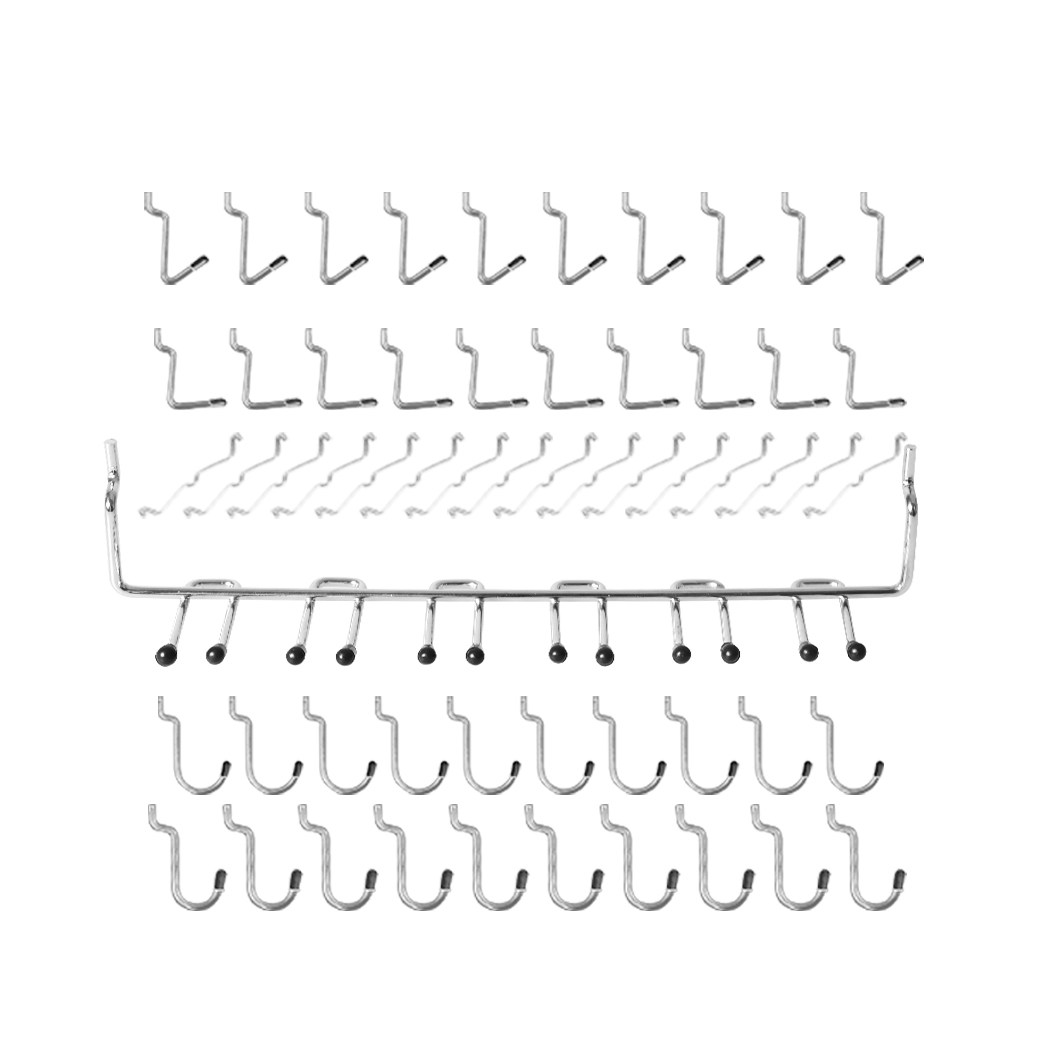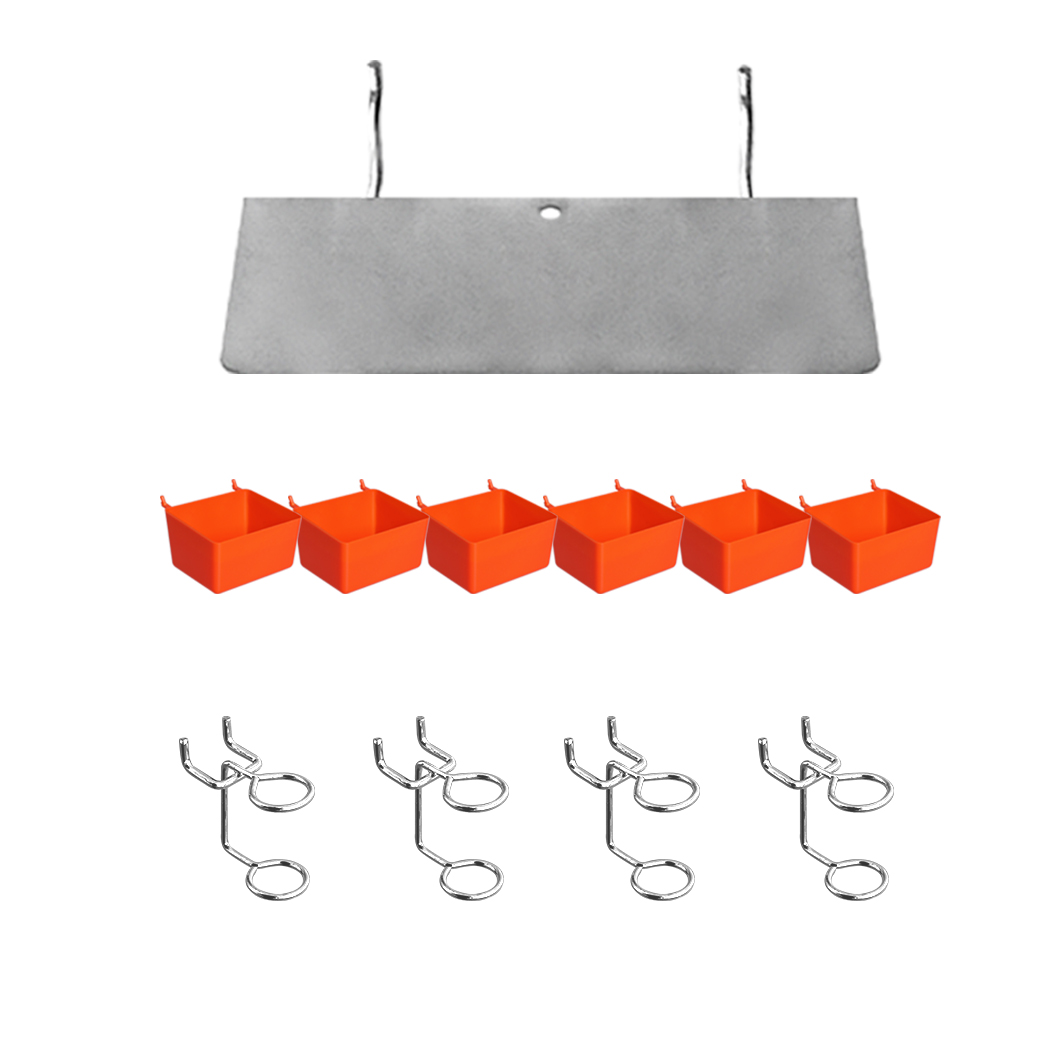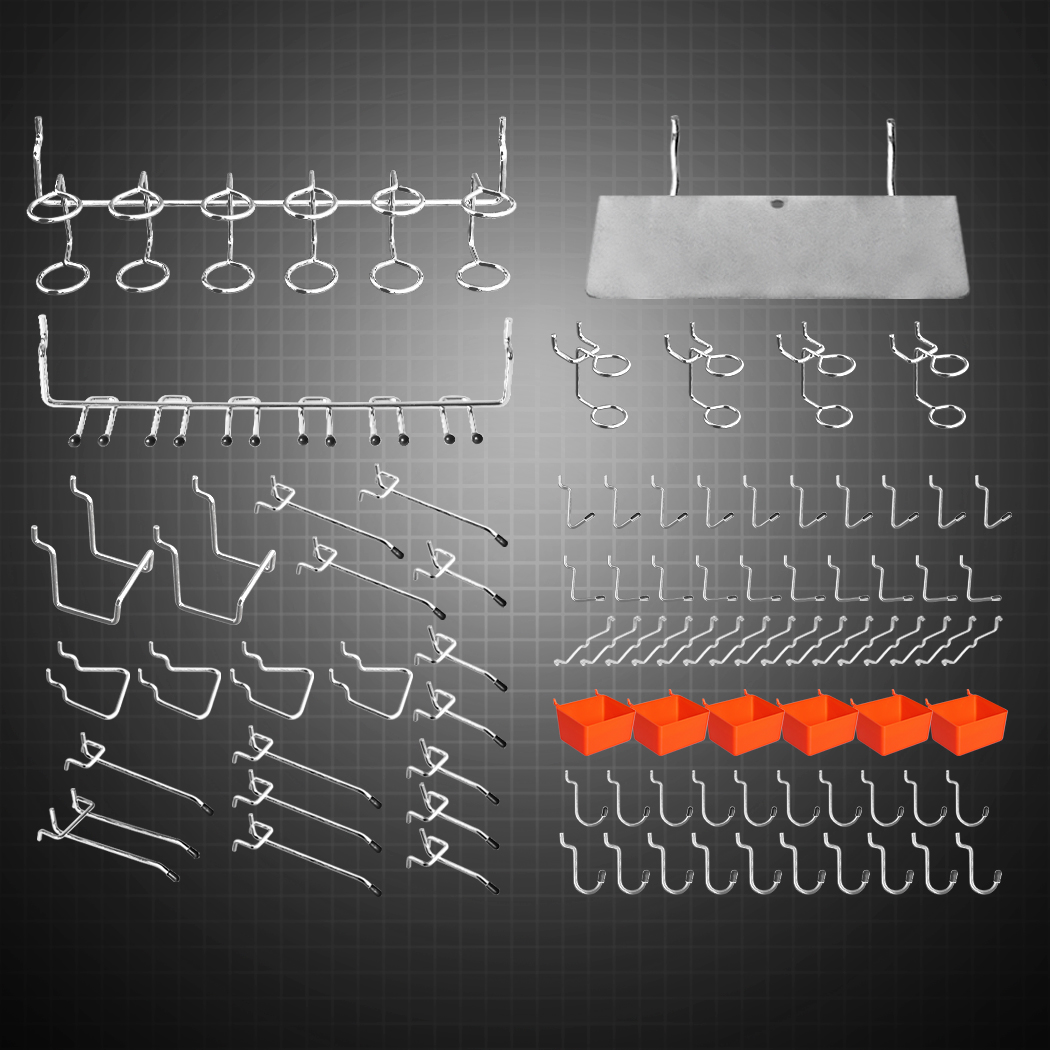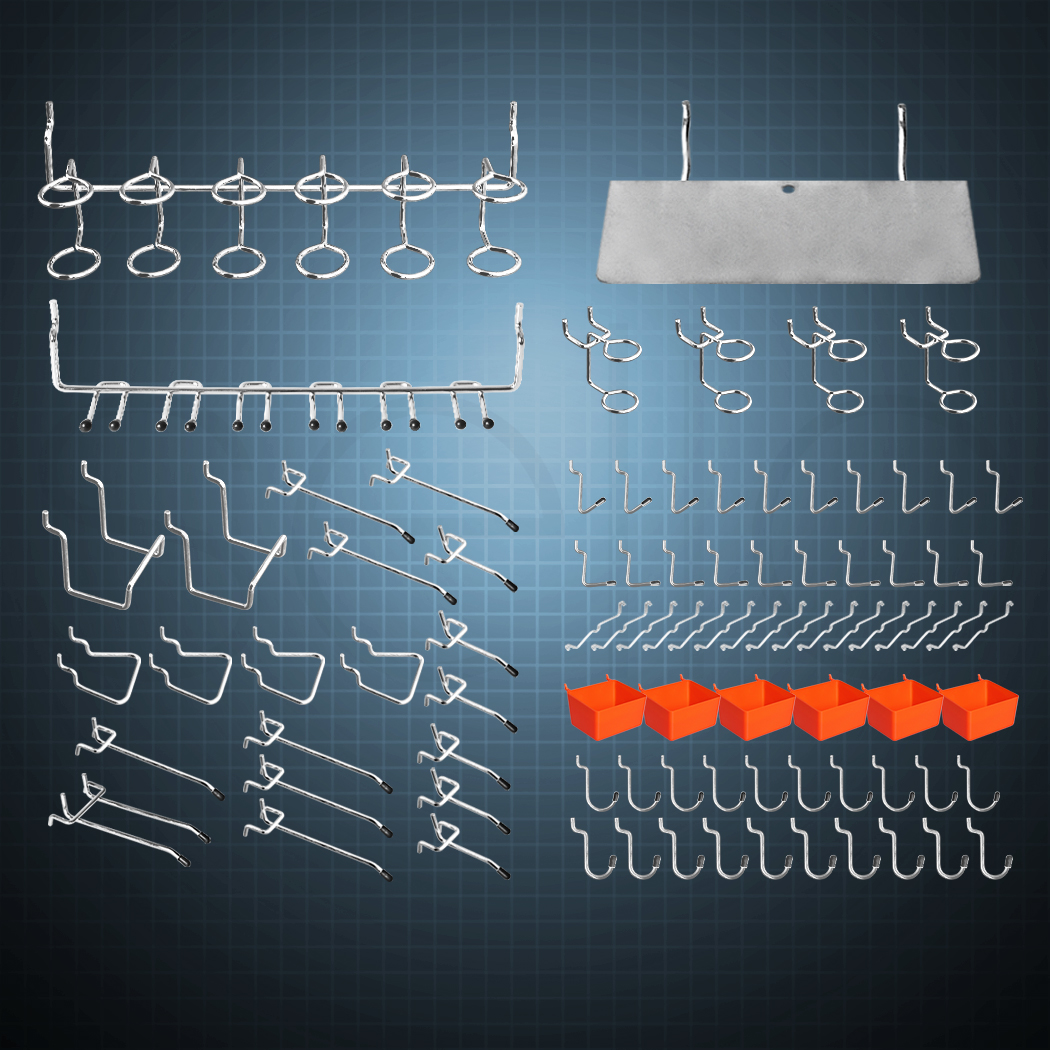 Traderight Pegboard Hooks Storage Bins Hanger Lock Steel Tray Organizer Bin138PC
21
people are viewing this right now
In stock
Guaranteed safe & secure checkout
Description
Display all your tools power cords paint supplies and more with your new pegboard hooks. Easily see what you need and pull it off your peg board. Stop rummaging through messy drawers.
Organise your tools according to how they are used. Change them around as your tool collection grows with your DIY pegboard hooks. Great for your shed garage or workshop.
Use the stainless steel peg locks to keep all the hooks in place. Stop worrying about the pegs falling off every time you lift off a tool. Just click them in place and you are good to go.
It doesn't take a rocket scientist to know these will last you a long time. It is steel. Hook them into your heavy duty pegboard. Your pegboard accessories will be with you for years.
You have 84 types of hooks buckets or trays to delight with. Use your imagination for how you can use them. Set up an artistic peg board in your kitchen to store all your favourite things.
Key Features
Made for 1/8 inch and 1/4 inch pegboard
15 Different types of hooks
Flexible organization
Wide range of hanging applications
Keep tools organized and ready
Hardened galvanized steel
Rust and corrosion resistant
Great durability
For use in garages workshop shop tool sheds etc
Material: Galvanized steel and stainless steel
Max loading capacity: 1kg -5kg
Dimension: Refer to gallery
Colour: Silver and orange
1x 6 Ring Tool Holder
1x Multi-Tool Rack
1x Steel Tray
1x Large Double Straight Pegboard Hooks
2x Double Straight Hook
4x Ring Tool Holders
7x Large Straight Hooks
7x Small Straight Hooks
4x Pegboard Pliers Holders
10x L Angled Hooks
10x V Angled Hooks
10x Small Curved Hooks
10x Large Curved Hooks
10x Bins
60x Stainless Steel Peg Locks
Additional information
| | |
| --- | --- |
| Weight | 1.2500 kg |
| Dimensions | 10.000 × 11.000 × 10.000 cm |