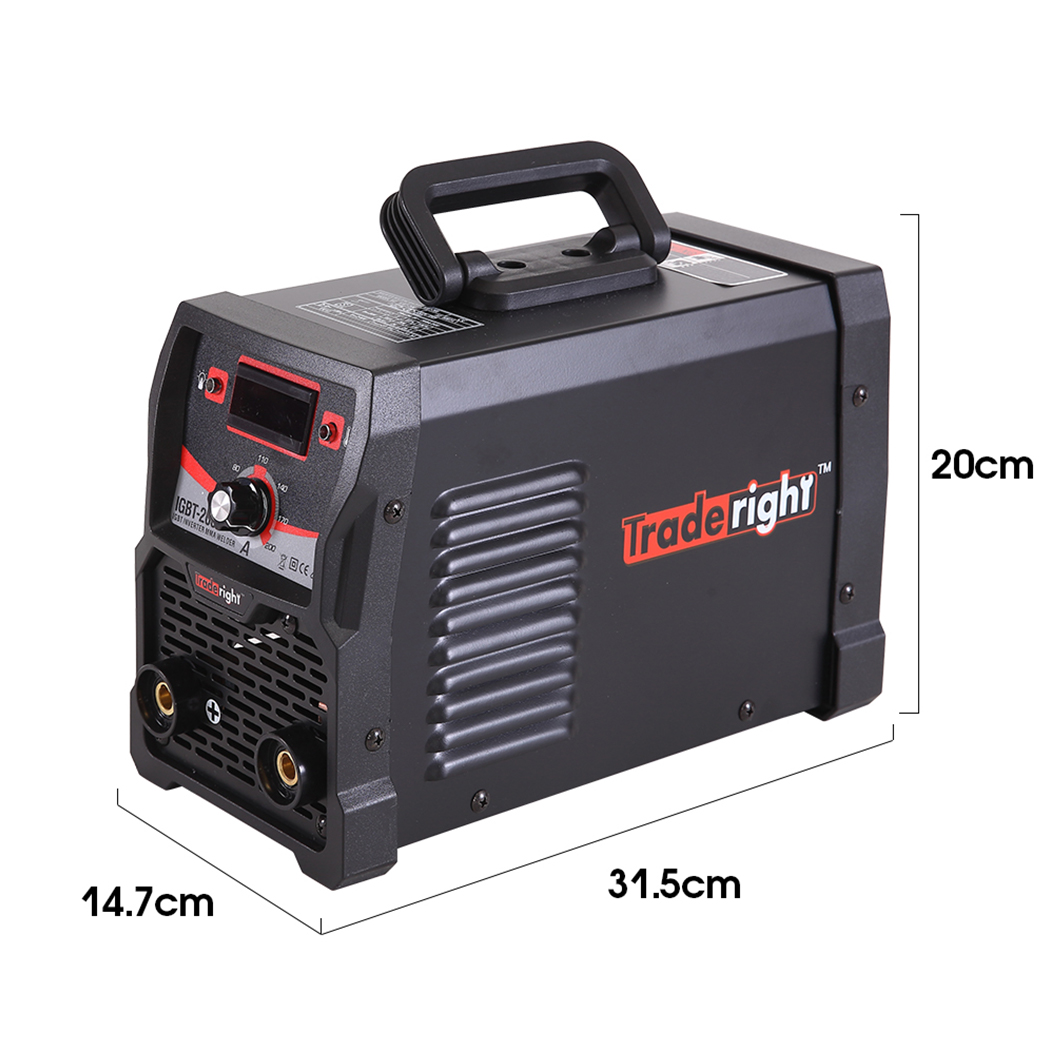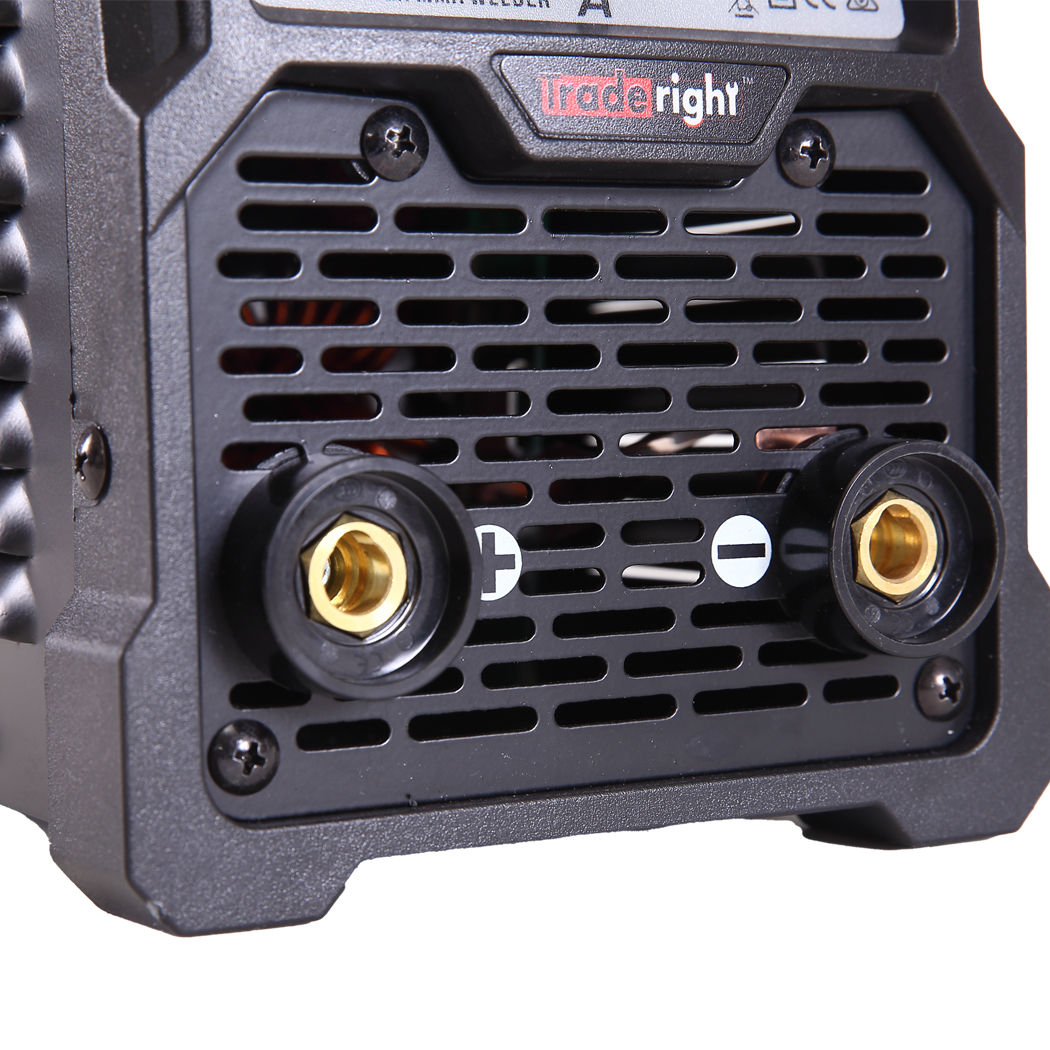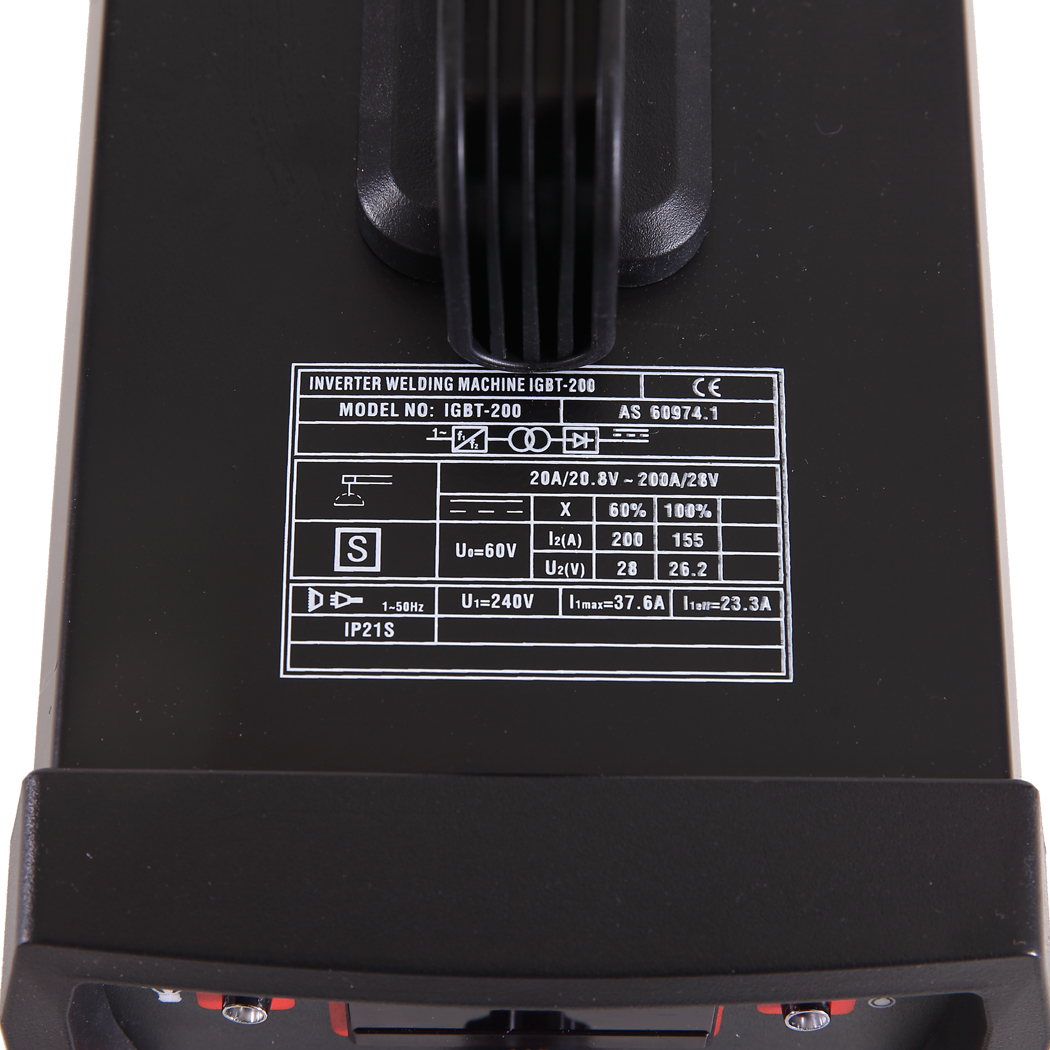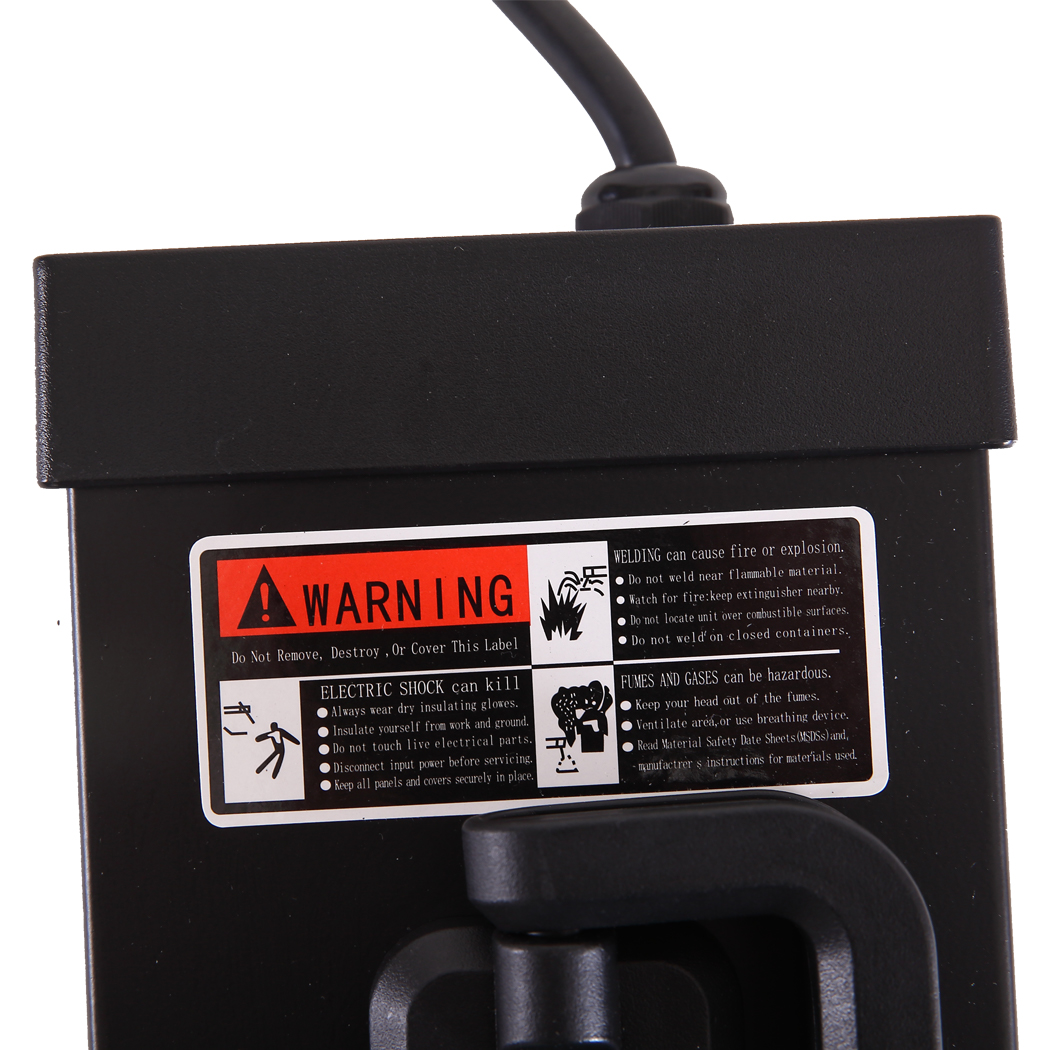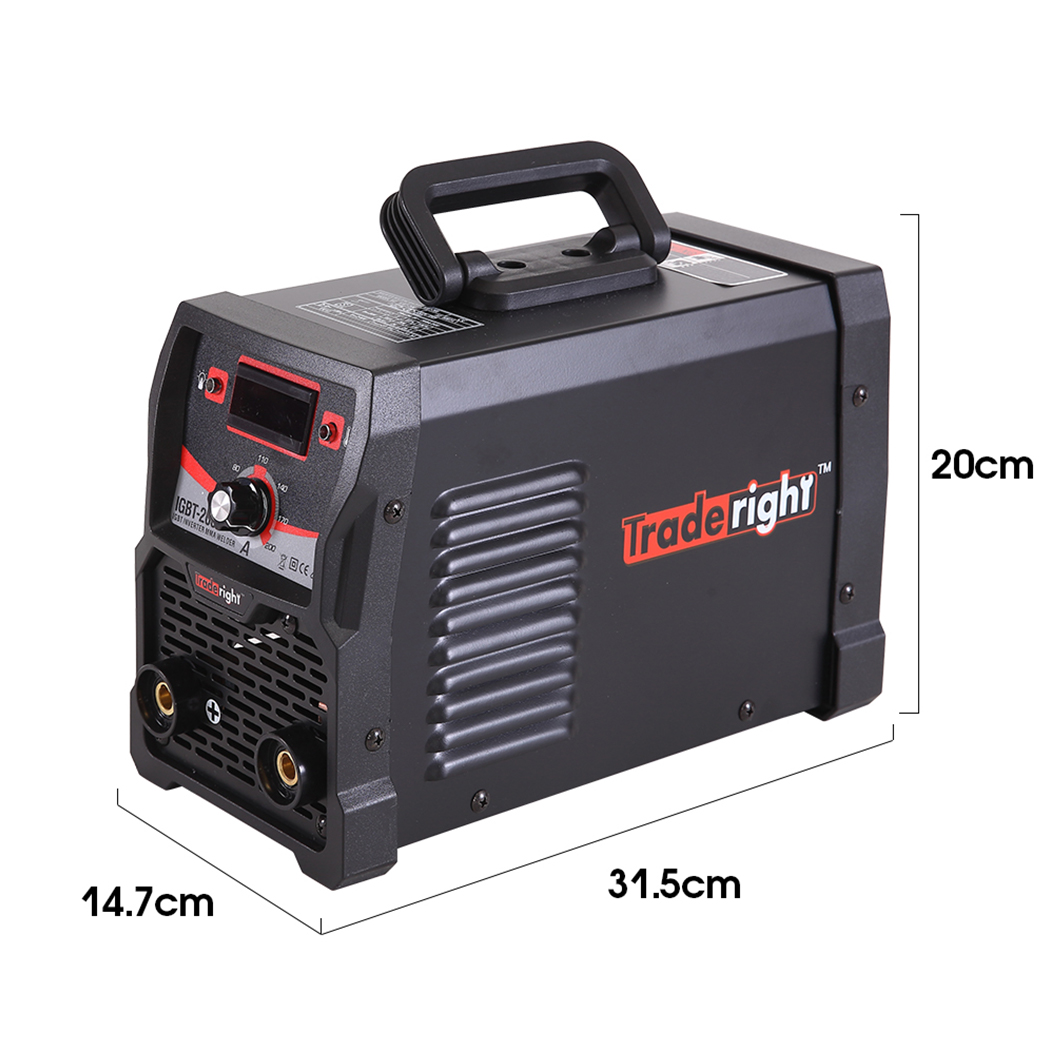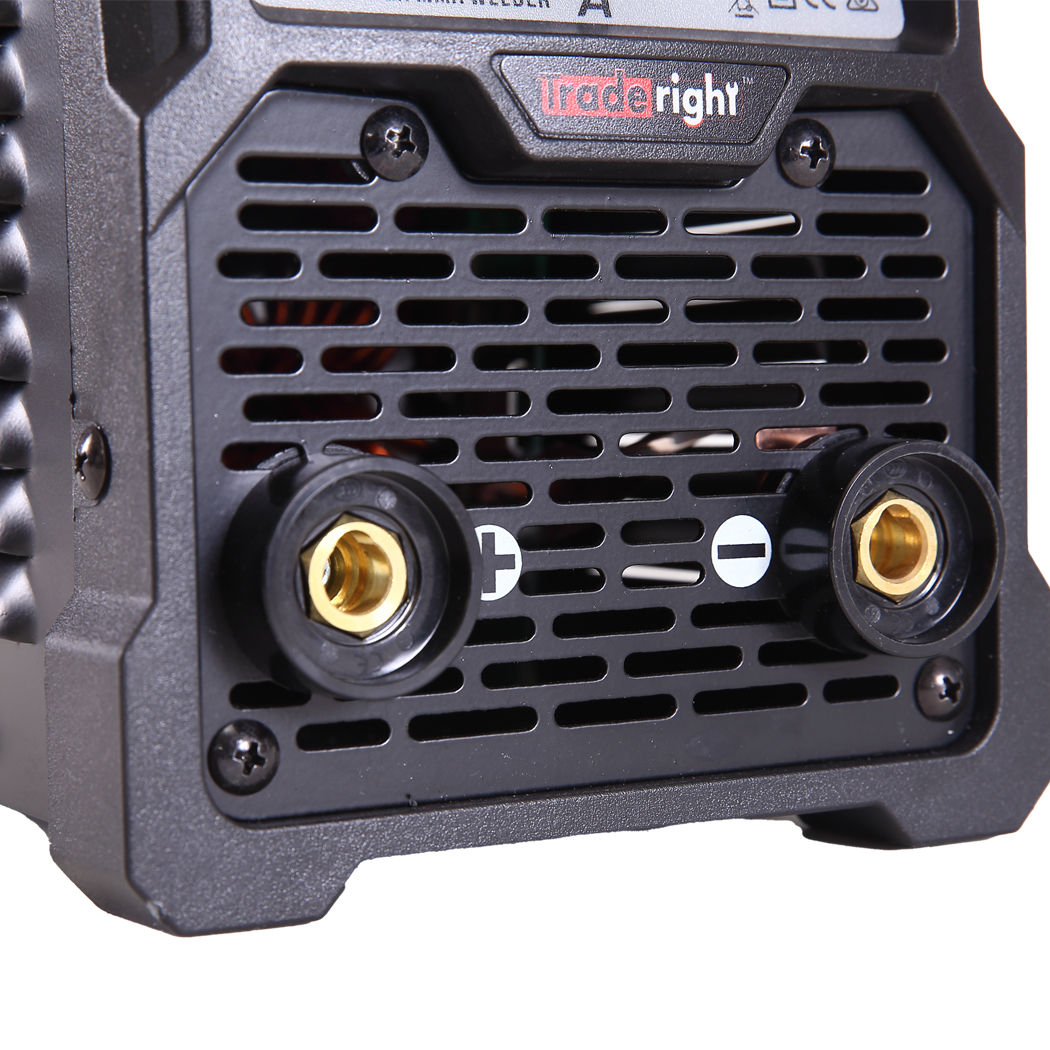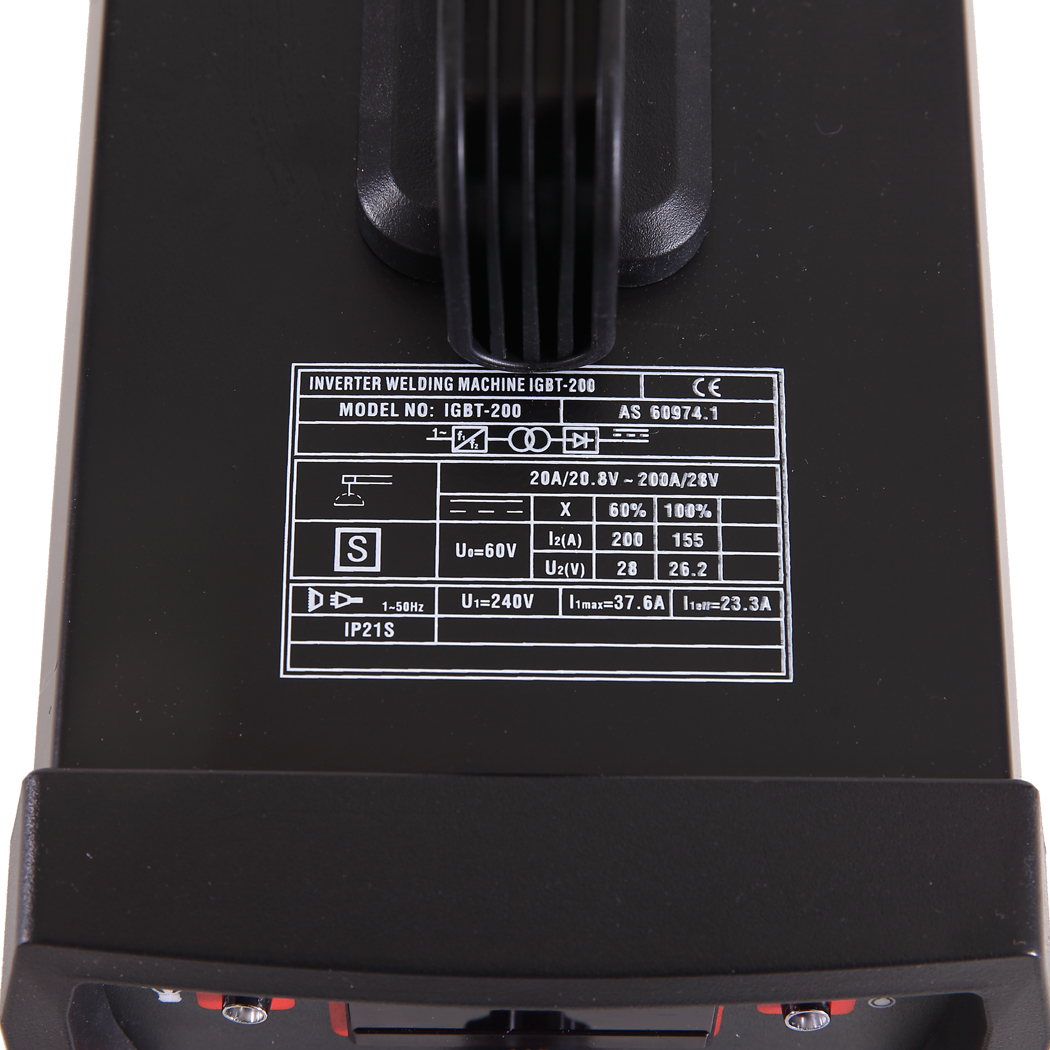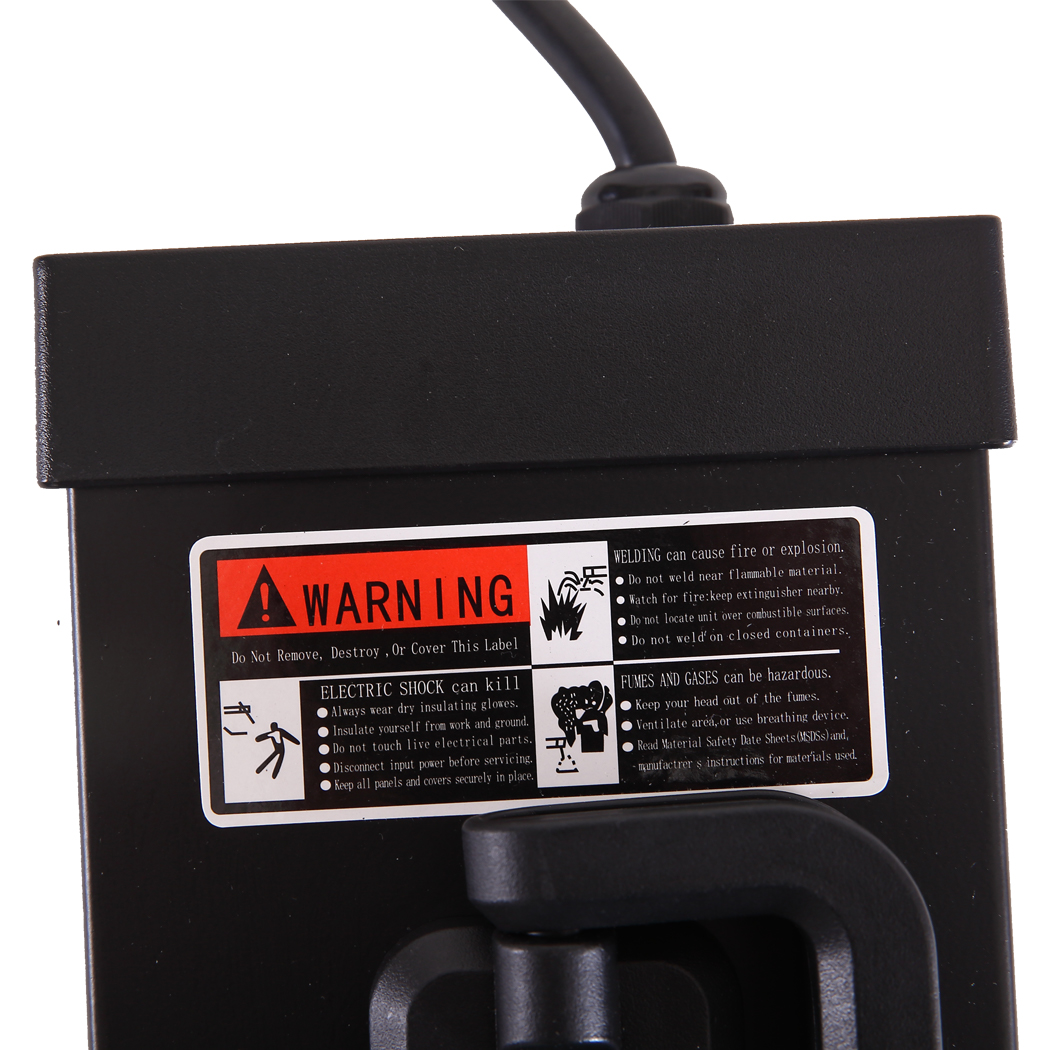 Traderight Inverter Welder 200Amp ARC MMA Stick Welders DC IGBT Welding 15A Plug
28
people are viewing this right now
Guaranteed safe & secure checkout
Description
DC IGBT Inverter welder a professional welding device designed to meet the requirements of tradesmen. Precisely calibrated product to provide effective output. Our DC welder is tested rigorously to eliminate any possibilities of unknown error. Highly stable in terms of its operation and usability. Advanced cooling systems with shutter and fan controls enable a long working life. It provides smooth and impeccable welding for flawless results.
High-quality construction is designed with durable and sturdy material for long-term use. Helps you complete your task efficiently with less trouble. The built-in amperage display provides a simple yet effective interface extremely easy to operate and manage. Equipped with calibrated dials to easily vary the current between 20-200amps. To make the operations safer it is equipped with triple protection system namely over current and voltage protection the system automatically cuts off the power supply if an unusual surge in current or voltage occurs excess use can sometimes overheat the internal components to avoid such a scenario our product is equipped with overheat detection sensors which disconnect the input power supply if components start to overheat.
With our product you do not need to carry bulky power cords with you every time. State-of-the-art IGBT DC inverter technology enables portable and convenient use. IGBT DC inverters are compact with greater output efficiency. Built-in DIN sockets for ultimate compatibility. Very easy to carry around with its portable and compact handle.
Suitable for welding metals such as carbon steel iron stainless steel copper nickel titanium and many more. Accessories included with the product are 1.5m power cord 1.6m electrode 1.4m earthed clamp and face shield. Helping you perform your work efficiently.
Designed with perfection aimed for professionals.
Key Features:
Compact design
Triple protection
Adjustable output current range
High ruggedness and durability
IGBT inverter technology
Industry standard DIN sockets
Current stabilisation
Advanced cooling system
Stable and smooth arc
Works with variety rod sizes
Ultra-portable handle
SAA CE certified
Power Voltage: Single phase 240V 50Hz
Power Plug: 15A AU Standard
Output Current Range: 20amp – 2000 amp
Power Factor: COS 0.73
Duty Cycle: 60%
Shell Protection Grade: IP21S
Power Cord Length: 1.5m Electrode Cable Length: 1.6m Earth Clamp Cable Length: 1.4m
Welding Electrodes: 2.5mm – 4.0mm
Generator Recommended: 6.8kVA
Weight: 5.62kg
Dimension: 16cm x 38cm x 25cm (L x W x H)
1x Welder
1x Hand-held mask
1x Hammer/Brush
1x Electrode holder
1x Earth clamp
1x Operating manual
There are no question found.