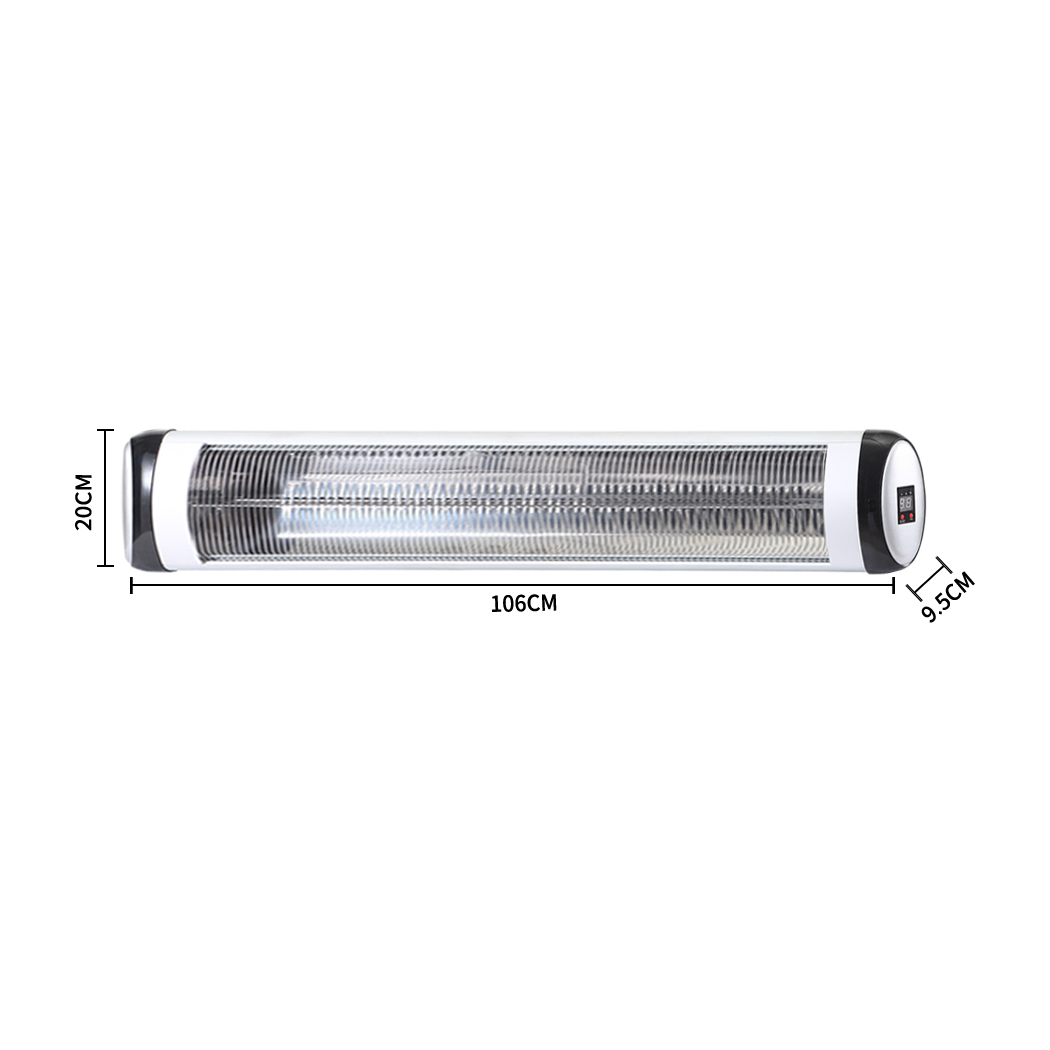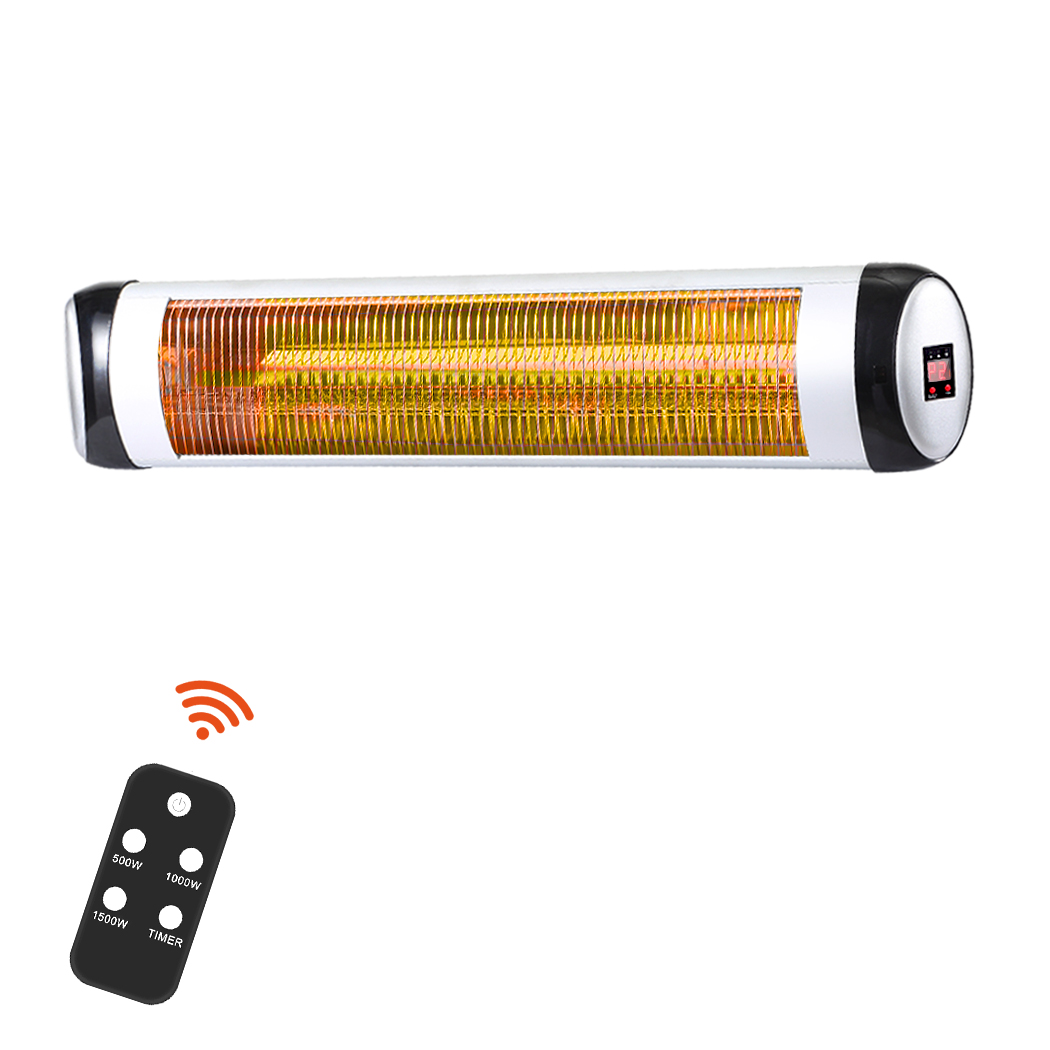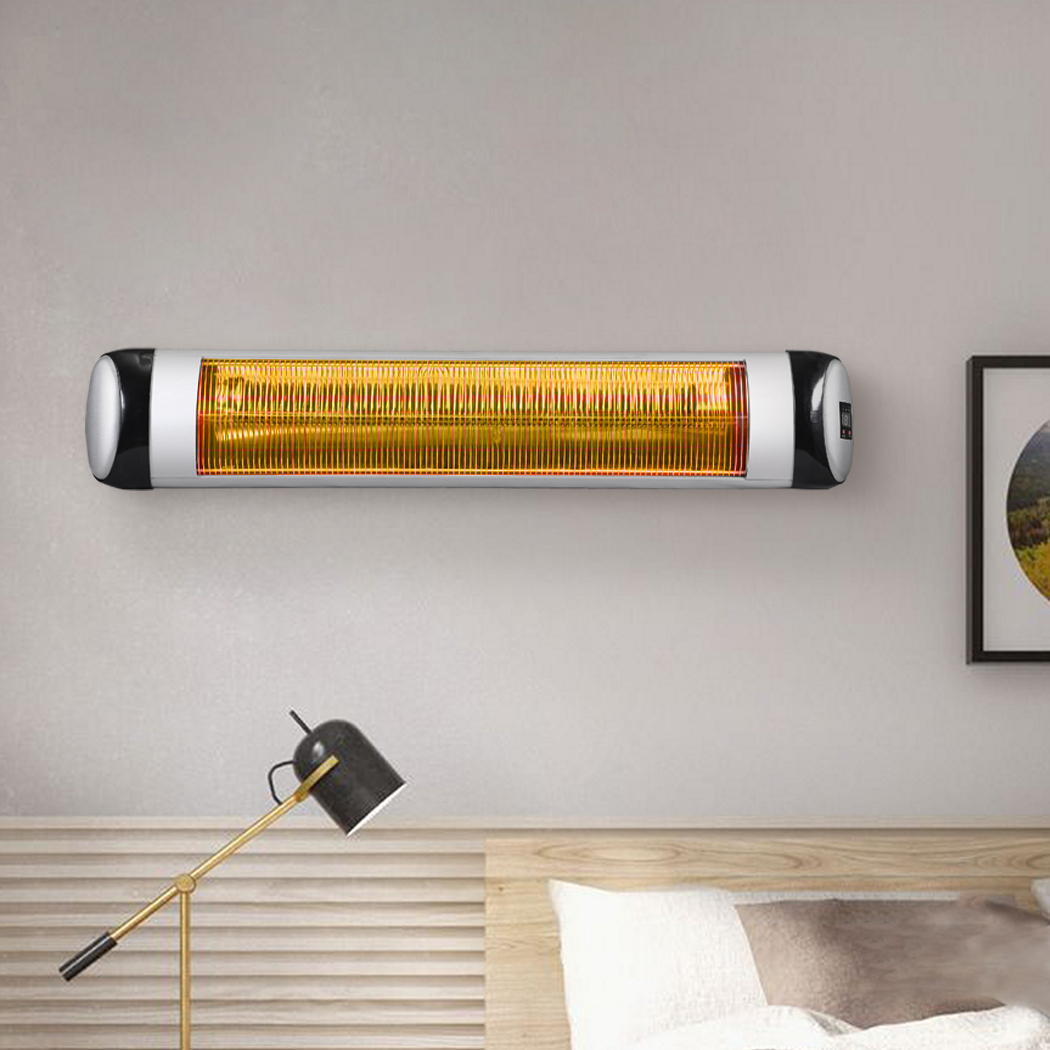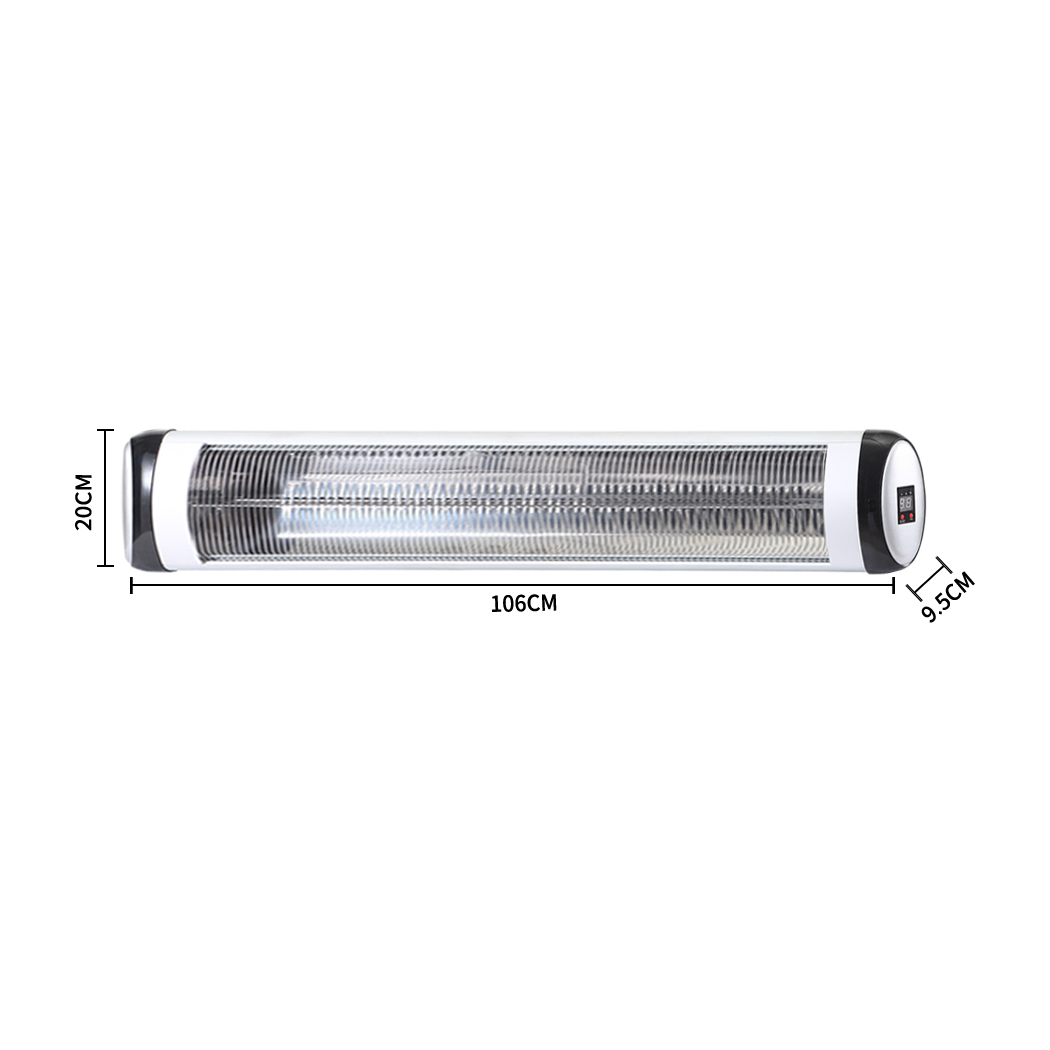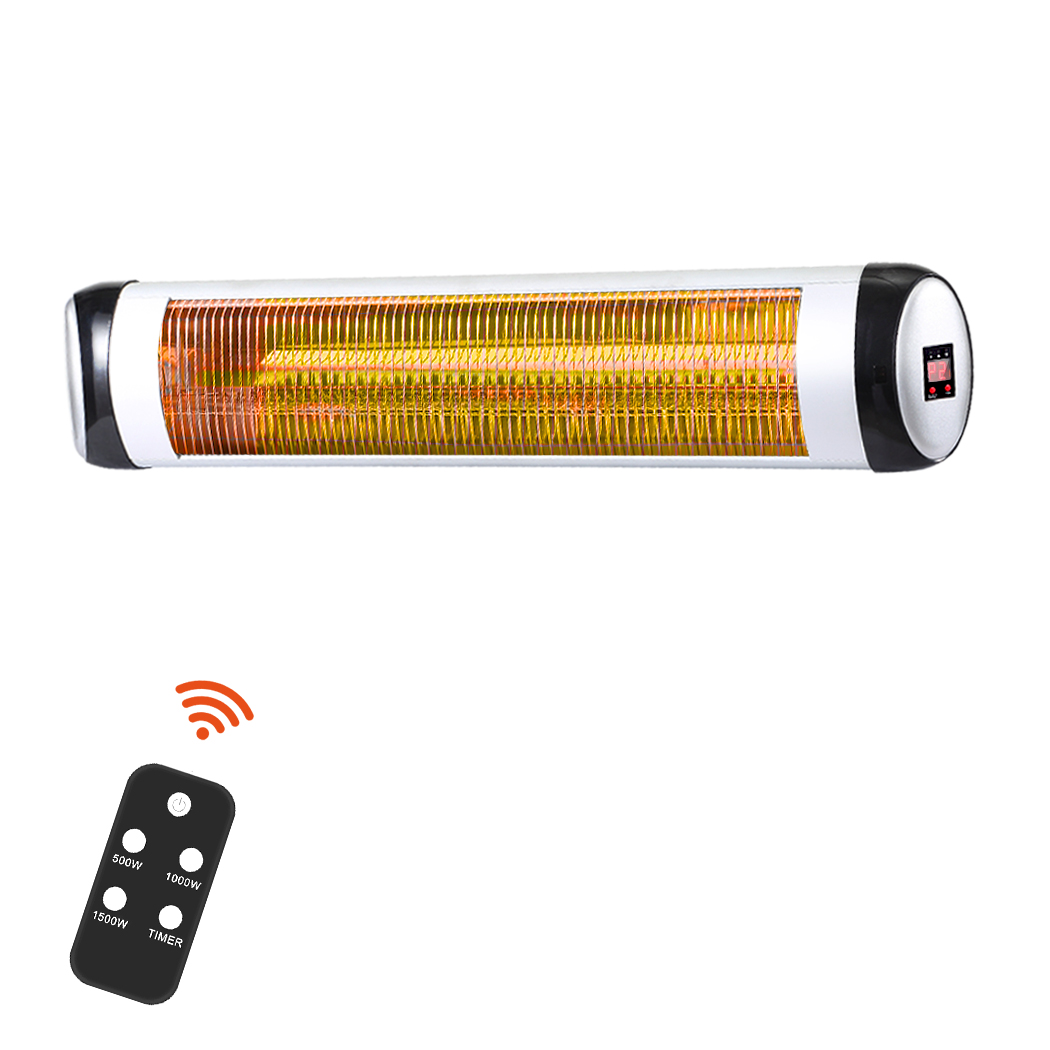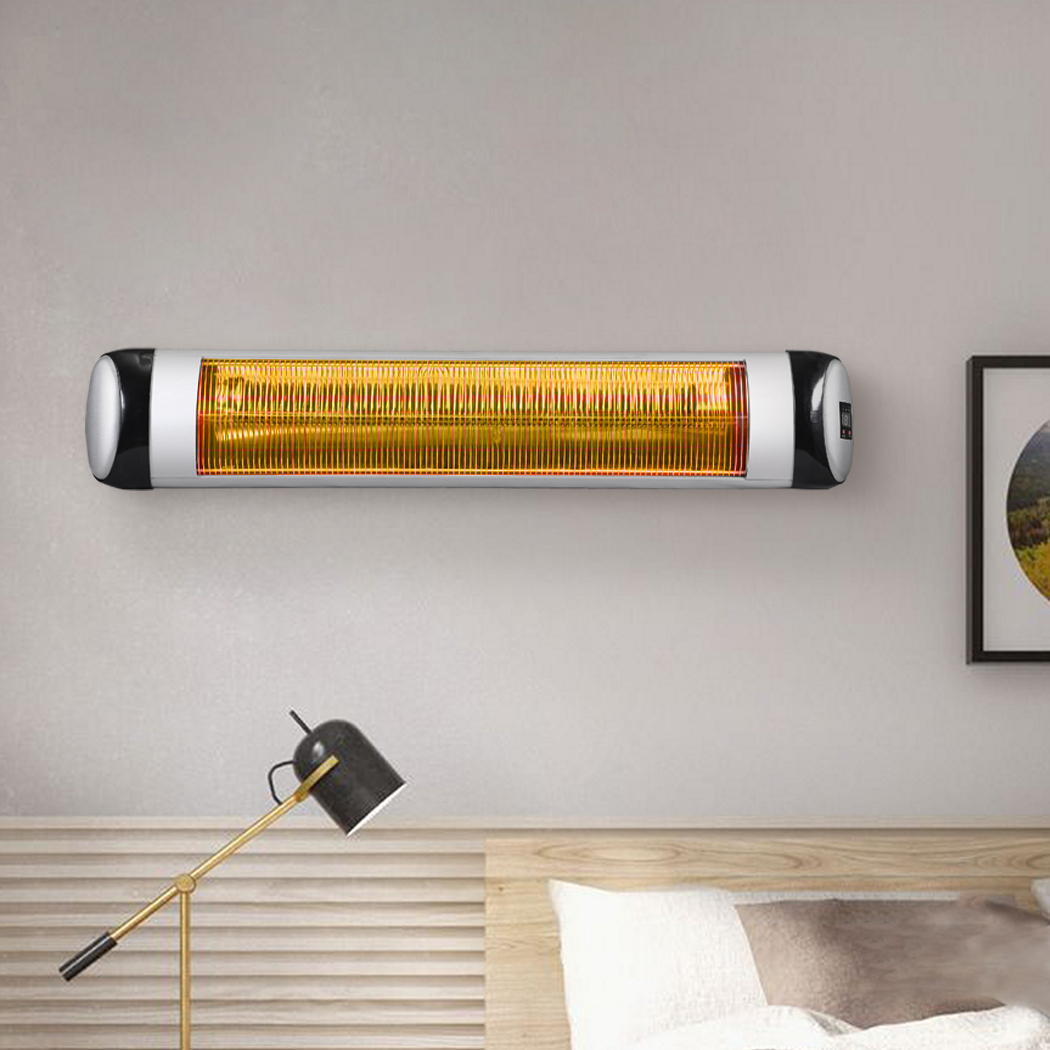 Spector 3000W Electric Infrared Patio Heater Radiant Strip Indoor Outdoor Remote
26
people are viewing this right now
Guaranteed safe & secure checkout
Description
Warm yourself up faster with your direct radiant heat. Your carbon fibre electric patio heater is the perfect companion to a winter party. Great for large open spaces where a fan heater won't cut it.
Install your wall mounted heater wherever you want. Even on the ceiling. Rated to IP34 waterproofing for outdoors use. Or warm up your kitchen as you cook a beef stroganoff.
Just because your sausages are cooking doesn't mean you are warm. Turn on your outdoor patio heater and warm yourself up like a bbq sausage. Just make sure to turn yourself over or your will burn.
Just point and change the temperature with your remote control. No messy cables or cords. You can even set a timer for up to 24 hours so you don't waste electricity (or burn your house down).
Enjoy a chat on your balcony in the evening. Don't worry about any chemicals or emissions as heats your space. Safe and long-lasting. You could even use it to keep your pets nice and cosy outside in winter.
Key Features
Carbon fibre tube infrared heating technology
IP34 waterproofing
Remote thermostat control
24 hour timer
Wall / Ceiling mounted option
SAA approved
Note: 2500W/3000W need special 15amp power point.
Note: Do not hang it up-side down (see instructions).
WARNING:Keep button batteries out of children's reach:
Keep coin-sized button batteries and devices out of sight and out of reach.
Examine devices and make sure the battery compartment is secure.
Dispose of used button batteries immediately. Flat batteries can still be dangerous.
If you suspect a child has swallowed a button battery immediately go to a hospitalemergency room. Do not let the child eat or drink and do not induce vomiting.
Call the Poisons Information Centre on Australia 13 11 26 or New Zealand 0800 764 766 foradditional treatment information.
Tell others about the risk associated with button batteries and how to keep their children safe.
Tape both sides of used button/coin batteries and dispose of them immediately in an outside bin out of reach of children or recycle safely.
Type: Infrared heater
Cover material: ABS and Aluminium
Power output levels: 1000W / 2000W / 3000W (3000W)
Size: 106cm x 9.5cm x 20cm (L x W x H)
Voltage: 15A 220-240V(3000W)
Frequency: 50Hz
Heating area: Up to 32m²
Timer: 24 Hours
Cable Length: 1.7m
Remote Control Battery Type: CR2025
Colour: Black
1 x Spector Infrared Heater
1 x Remote Control
1 x Instruction Manual
There are no question found.